Veterans' Swimming Program Helps With Physical, Mental Barriers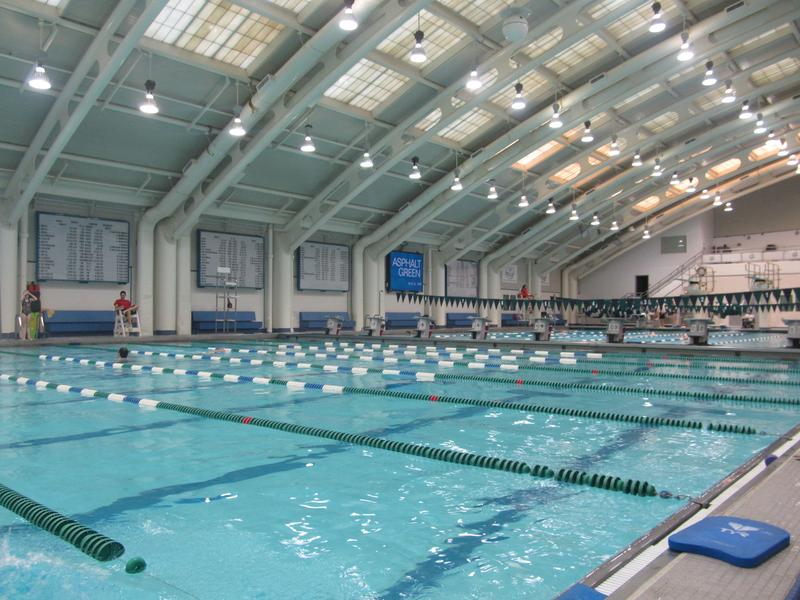 New York veterans with disabilities are discovering newfound confidence and camaraderie through a free, weekly swim program at the Asphalt Green Aquatic Center on the Upper East Side. Members of the group have disabilities that range from aches and pains, to lost limbs and spinal injuries. But many say the sport is helping them overcome physical as well as mental barriers.
On his first day with the group, Anwar Elboustani, 30, was working one-on-one with swim coach Neil Cook. The Navy veteran was practicing techniques to reduce pain in his shoulder and back. He swam out into the water with ease, practicing his breathing and arm rotation the way Cook showed him, and it seemed to work. Elboustani said the pressure on his shoulder is easing.

"One of our overriding goals is to get them to be able to swim, without putting stress on their existing injury," Cook explained. "So we modify things."


The Navy veteran was a natural in the water. But for others, getting comfortable in the pool again takes time. After a car accident stateside left her with a spinal injury, Air Force veteran Lorraine Roberts said she was afraid to get back in the water. The 58-year-old started at the beginning, learning to feel safe while floating, then moving on to treading water. Now, she's practicing in the deep end.

(Coach Walid Messili instructs Lorraine Roberts in swimming techniques. By Annmarie Fertoli/WNYC).

"You feel yourself getting stronger," she said. "When you feel yourself getting stronger physically, you feel stronger mentally. You feel empowered, you don't feel like a victim, now you feel like a victor."
Roberts is already setting new goals, like swimming a full 25 meters across the pool. That's also a goal for 66-year-old Army Veteran Robert Denson. Because of circulation issues, his right leg was amputated above the knee three years ago. He also started in the shallow water, but in a matter of weeks has worked himself up to getting into and out of the full-sized pool by himself.

"I feel good," he said. "I feel like I accomplished something. Before I started to come here, I would look at that water and I would never think about getting in that water again."
Now, he's eying the diving board.

It's stories like these that make it all worthwhile for coach Neil Cook, who's been teaching swimming since the late 1950s.

"There are days I
walk out of here and I have tears in my eyes because it's so rewarding to be able to reach somebody and turn, 'I can't do that,' into, 'Rob, you're in the water already? Lorraine, you're already in the water? Wait for me!'"
(Coach Cynthia Plasschaert with Army veteran Robert Denson. Courtesy Asphalt Green).

The swim program is funded by a $25,000 dollar grant from the U.S. Olympic Committee. A handful of veterans have become regulars since the program started last fall, but Cook and the other coaches said they'd like to attract even more.