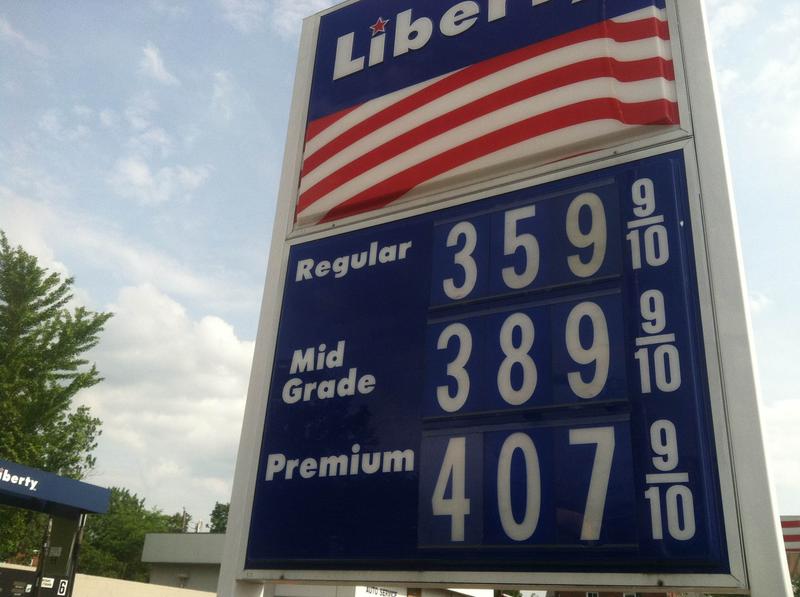 National Harbor, Md. —
How far would you go for cheaper gas? Starting this July, Maryland drivers will be heading for the border.
As both Virginia and Maryland prepare to enact new gasoline tax policies, service stations in Maryland expect a growing gap between the two states' pump prices will jeopardize their survival in an industry where profit margins are already tight.
Starting July 1, Virginia's 17.5 cents-per-gallon gas tax will be replaced with a smaller tax on the wholesale price of gasoline -- causing a drop of about six cents in the price at the pump. But in Maryland, the first of three gas tax increases will take effect -- increasing the state's fuel tax to 27.5 cents-per-gallon. The average price for a gallon of regular in Virginia ($3.39) is currently thirteen cents less than in Maryland ($3.52), according to AAA Mid-Atlantic.
In the border war over gasoline it appears Maryland stations will be at a big disadvantage.
"For the members along the border it's going to be a cat fight just to stay in business. It will put some of them out of business," said Kirk McCauley, the head of government relations at the WMDA Service Station and Automotive Repair Association, a group that represents gas stations in Washington, Maryland, and Delaware.
Maryland Governor Martin O'Malley signed the gas tax increase into law earlier this year. The legislation is expected to yield $4.4 billion dollars over the next six years -- and will be used to replenish the state's transportation trust fund, as well as pay for transit projects. In Virginia, the state's transportation funding plan is expected to raise $3.5 billion over five years for roads and rails.
Stations prepare to take a hit
At the National Harbor Sunoco, where regular unleaded is going for $3.67, customers can see the Wilson Bridge stretching across the Potomac into the Commonwealth of Virginia. But will they make the trip for cheaper gas?
"No, I will not. I want what is convenient for me," said Denise Brown of Oxon Hill as she filled up her Mercedes on Tuesday.
About 77,000 Virginians drive into Maryland for work every day. Maryland service stations say if they lose just a small fraction of their customers, they may not survive.
"They can cross the river and go over the bridge and save, once this thing in is full force, 36 to 48 cents per gallon difference, just in taxes," said Fazal Sirhandi, a Sunoco owner who said he invested $4 million dollars into gas pumps, a convenience store, and car wash that opened last year.
After the July 1 increase, Maryland's gas tax will increase another 8 cents by July 2015 and then an additional 8 cents the following year.
"It will have a huge impact. Consumers drive miles to save five cents per gallon," Sirhandi said.
One of Sirhandi's customers, filling up his SUV before heading home to Virginia, said once the price changes happen he would probably always get gas on the other side of the Potomac.
"If I can find a better deal I'm going to go for it," the man said.
"I don't think anyone is going to go from Gaithersburg to Virginia to buy gas, but if you are in the District of Columbia or Maryland and there is a bridge right there, you will roll over the bridge and buy your gas," said McCauley, who said individual gas station owners have little flexibility to change their prices to stay competitive.
Virginia gas stations ready for a windfall?
A few miles across the Wilson Bridge at one of the closest gas stations to the border, Sur Chase, who owns a Liberty gas station selling regular unleaded for $3.59, was not convinced he's about to see long lines of customers escaping Maryland's higher prices.
"I've been told that my sales will go up, but I don't see it's going to happen," Chase said. He doubts the prices will vary so dramatically that motorists will sacrifice convenience to seek out the lower price.
"Why do I want to come this side for twenty cents less when it costs me twenty cents to burn my gas?" he wondered.
Follow @MartinDiCaro on Twitter.