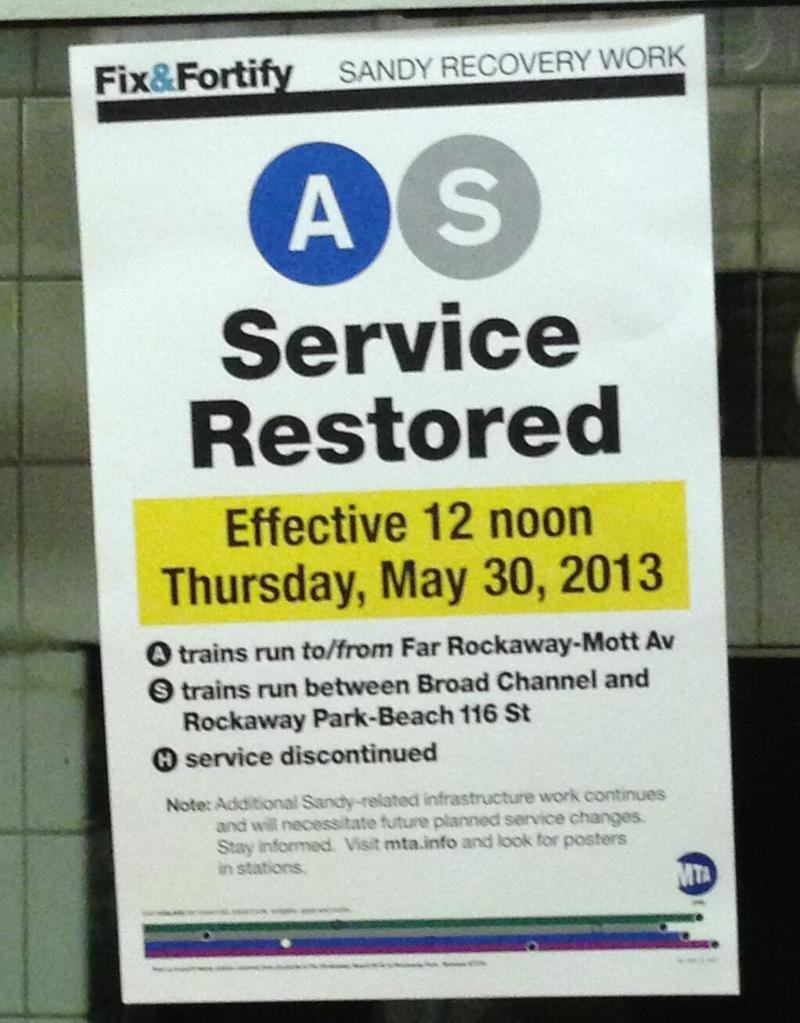 The posters are being hung in the subways, so we know it's official: seven months after being knocked out by Sandy, the A train will once again run to the furthest reaches of eastern Queens.
Service to the Rockaways is scheduled to begin Thursday at noon. New York's MTA says resurrecting the washed-out subway line cost about $75 million, which is only part of the $650 million it ill take to upgrade and harden the line against future storms. That would make it one of the agency's most expensive Sandy recovery projects. 
To commemorate the resumption of service, the first train will consist of vintage R1/R9 subway cars first put into service in the 1930's.
(photo courtesy NY MTA)
To protect the restored A train line from future storms, the MTA installed a two-mile long wall along the tracks. The wall, which is made of thick steel, rises two feet higher than Sandy's storm surge -- about seven feet total -- and plunges 30 feet underground.
While work on repairing the Rockaways beachfront continues, restoration of A train service means surfers, swimmers and sunbathers alike will once again have direct access to the beach in time for summer.
A test train on the North Channel Bridge (photo courtesy NY MTA)
To see more photos of how the MTA restored service to the Rockaways, check out their web page here.