The Jersey Shore On Memorial Day: Scarred But Open For Business
This Memorial Day weekend is when many beach-goers have been getting their first glimpses of the Jersey Shore since Sandy. In Asbury Park, it's a mixed scene: boarded-up shops next to bustling restaurants serving brunch crowds under umbrellas in the sun. (See slide show below.)
Several beach-goers said they came out both to enjoy the boardwalk and to show their support for the Jersey Shore after Sandy.
Among them was Governor Chris Christie, who strolled the boardwalk in Asbury Park on Sunday morning. The governor didn't speak to reporters, but spent about two hours shaking hands, posing for photos, and generally celebrating the start of another summer.
At one point, Christie stood in front of a souvenir shop that was covered with blistered paint and boarded up with plywood. But next to that was a crepe shop open for business. A server there said a flood tide from Sandy carried the small building 200 yards and left it on top of an outdoor concert stage. He said the owner sold another of his businesses and used the money to have the crepe shop returned to its spot on the boardwalk. That owner, like many shop and restaurant owners along the Jersey Shore, is hoping for strong sales this summer to keep the business going.
Governor Christie plans to return to the Asbury Park boardwalk on Tuesday with President Obama, with whom he famously toured the post-Sandy devastation during last year's presidential campaign. On Sunday, hundreds of people in Asbury Park lined up for tickets to the event.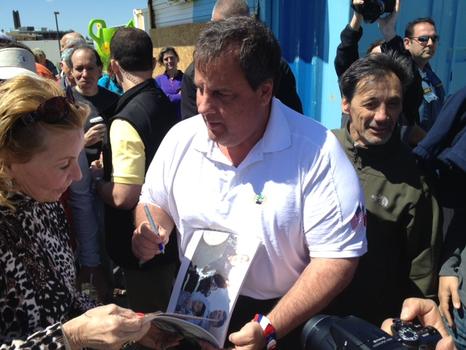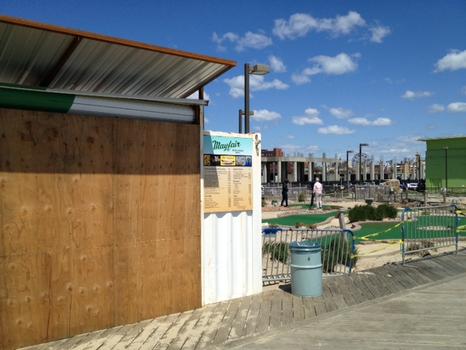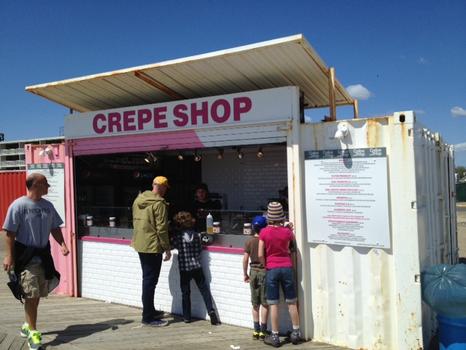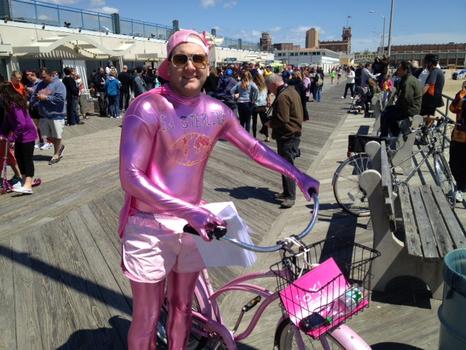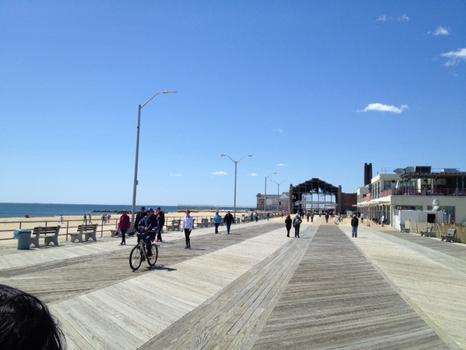 of