Coastcheck: Montauk, The End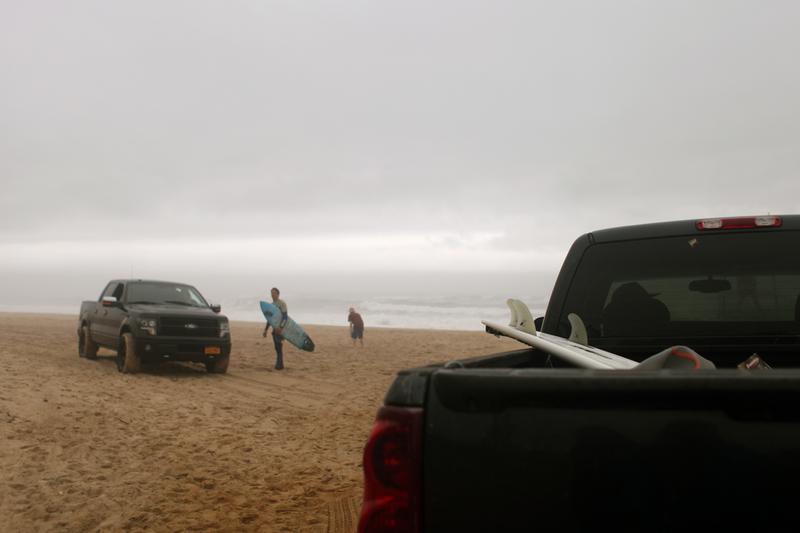 Amy Pearl and Janet Babin have made it to "The End" of coast check - they're in Montauk and even though it is wet and cloudy, they are on the beach.
At Viking Fleet on Montauk, a boat is going out for striped bass tonight at 7PM, expected back around midnight.
Along East Lake Drive in Montauk, there are more boats lined up than cars.
The parking lot was full on Route 27 in Amagansett at the famous Lunch Lobster Roll.
A last little sip of juice before boarding the ferry to Cherry Grove on Fire Island at the Sayville ferry terminal.
A little rain didn't daunt the beach-goers lined up at the ferry terminal in Sayville.
In Sayville, NY, there were plenty of umbrellas on the ferry to Sailors Haven, Fire Island.
 Watching over the dock in Montauk, this little mutt didn't mind the grey skies.