SchoolBook
Christie Deflects on Climate Change, Scientists Weigh In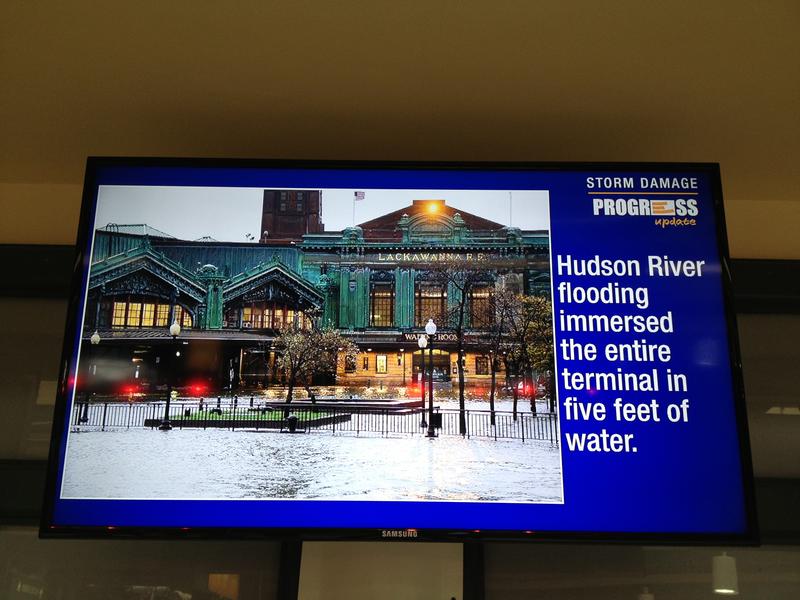 You might have heard Governor Chris Christie this week take issue with a question we posed about preparing for climate change. It was a follow up to our report that New Jersey Transit failed to prepare for increasing severe weather, and parked hundreds of its trains in a flood plain.
We didn't say Sandy was caused by climate change.
Our question:
"WNYC has documented several mistakes New Jersey Transit made getting ready for Sandy, and severe storms caused by climate change. Do you feel you did enough to prepare state agencies for climate change?"
Christie's response:
"Well first of all I disagree with the premise of your question because I don't think there's been any proof thus far that Sandy was caused by climate change. But I would absolutely expect that that's exactly what WNYC would say, because you know liberal public radio always has an agenda. And so since I disagree with the premise of your question I don't feel like I have to answer the rest of it."
Here is one reaction to Christie's response from the comments online:
Frank wrote: "The fact is he cost NJ millions of dollars with bad decisions on transit preparation. No 'liberal media' deflection attempt will change that."
Climate scientists agree there's no way to associate any one storm or heat wave to a single cause, like climate change.
"But we do know that sea level rise is increasing the impacts of those storms," says Anthony Broccoli, a Professor of Atmospheric Science at Rutgers University. "So in that sense climate change contributed to the impacts of Sandy. We can say that for sure."
And he says there is a consensus among climate scientists that state agencies should prepare for the impacts of climate change.
Over the Years: Christie's Stance on Climate Change
Back in 2010, at a Town Hall in Toms River, Governor Christie said he was skeptical climate change is the result of human activity.
Then in 2011 he met with scientists for a lesson in global warming and came out saying it was time to defer to the experts. He said "climate change is real" and that "human activity plays a role in these changes."
The same year, he split from New Jersey's neighbors by pulling out of the in Regional Greenhouse Gas Initiative – It's an agreement between nine states from Maine to Maryland to reduce emissions.
There are 19 states with laws on the books to adapt to climate change, according to Vicki Arroyo with the Georgetown Climate Center.
In Alaska, back when Sarah Palin was Governor, she had a climate adaptation take force. When Arnold Schwarzenegger was Governor of California he launched an executive order.
"And then some states, like New Jersey, I would say it's more of a bottom-up process," Arroyo says.
In New Jersey there's a coalition, called the Climate Adaptation Alliance, made up of climate scientists, environmental groups and state utility chiefs who meet to discuss how climate change will affect the future.
"While it would be obviously nice to have the support of the Governor," Arroyo said, "these bottom-up processes can actually lead to some good results."