One NY Artist: Photographer Gesche Würfel
New York City is home to thousands of artists. Some are famous internationally. Others are scratching out a living while perfecting their craft on stage or in basements. WNYC is bringing a few of them to the spotlight in their own voices.
The subject of photographer Gesche Würfel's latest project is, in fact, basements. During an apartment search in Manhattan's Inwood and Washington Heights, she noticed that many superintendents took care to decorate basement common areas, often with discarded and found objects, and with gifts from tenants.
Würfel studied Photography and Urban cultures at Goldsmiths, University of London, and she says there is always a sociological or anthropological component to her work. She normally photographs outdoor subjects, including several series leading up to the London Olympics, but decided to take on the challenge of photographing dark basements.
"I usually photograph derelict spaces, spaces that are not necessarily beautiful," she said. "But I always find something interesting or beautiful in these spaces."
Würfel also photographed and interviewed many of the superintendents who allowed her to take pictures of their decorated basements. She discovered they were often immigrants from Latin America who had a story to tell.
Edgar Fernandez has been the superintendent of 33-44 Seaman Avenue in Inwood for 27 years. He says he appreciated Würfel taking an interest in the basement that he has carefully decorated over the years with scores of framed photos. His favorites include a portrait of Abraham Lincoln, and a needlepoint piece that a tenant made just for him.
"I take a liking to where my staff comes in, actually my staff being my family, and we like to keep it as we'd keep our homes—neat, clean," he said. "It should be a warmth area where tenants can go down and interact with the super and staff."
Würfel's series, called Basement Sanctuaries, can be seen here and on display at the Inwood Public Library from May 31-June 27. A talk about the series, in English and Spanish, takes place 2:30-4 p.m., Sat., June 22, at the library, which is located at 4790 Broadway.
A selection of photos from the exhibit is below. To hear Gesche Würfel speaking about her photography, click the audio link above.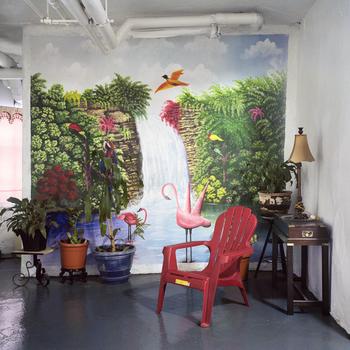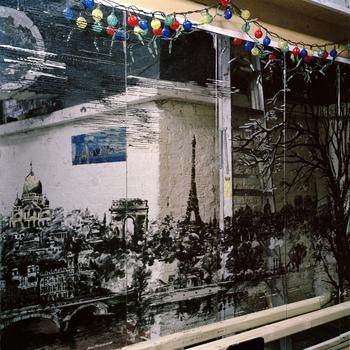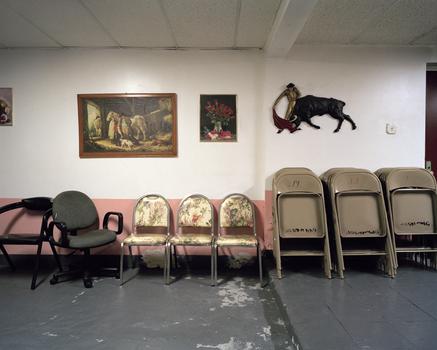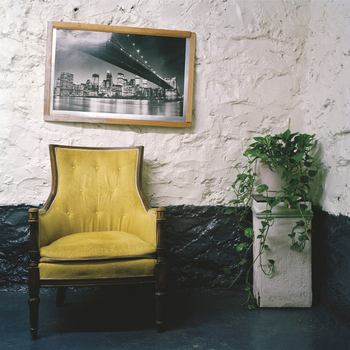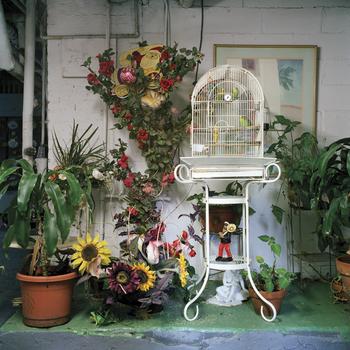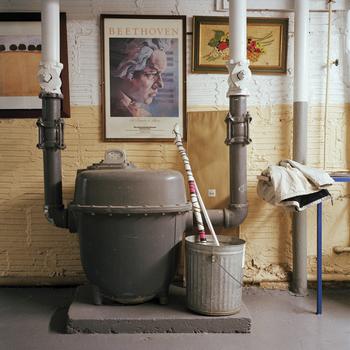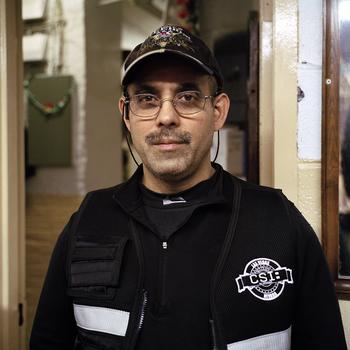 of