Clubbed Thumb: In the Risky Biz of Presenting New Plays
New plays are a risky proposition. While most theater companies avoid them, a tiny New York City organization called Clubbed Thumb has presented 80 new plays since it started 17 years ago.
Clubbed Thumb opens its annual Summerworks festival on Friday featuring three new plays. One of them is "Baby Screams Miracle," written by 27-year-old Clare Barron. It's going to be her first full-length production, and she barely believes her luck.
"It's really crazy for me, as a relatively young and new playwright to send something to a theater that I really respect and hear back from them, and have personal contact with the artistic director," she said.
The artistic director is Maria Striar. She's one of the founders of Clubbed Thumb. The company started accidentally in 1996, when Striar and co-founder Meg MacCary decided to put together a play. Striar said it was addictive from there.
"We didn't have a mission originally, but then we looked at what we did and we were like, huh, we seem to like funny, strange, provocative plays, and they seem to be by living American writers," she said. 
Huge Imagination
That accidental mission gained Clubbed Thumb five Obie awards, including one this week, establishing its reputation among peers in the theater world. Stephanie Ybarra is the artistic associate at the Public Theater and she said Clubbed Thumb not only takes on a risky proposition producing new plays, but it takes it a step further.
"They embrace writers whose imaginations are huge, and their writing is huge in what it is trying to accomplish," she said. "You are not going to see a kitchen sink drama at Clubbed Thumb."
Today, the company receives a few hundred plays a year. It selects three to produce, and about ten or 15 to help develop.
Actress Chinasa Obbuagu is starring in another play that Clubbed Thumb is present this year, "Phoebe in Winter." As part of Clubbed Thumb's philosophy, she gets the same pay as the director, the playwright, and everyone else. And that also means she has a say.
"It just feels very open," she said. "It feels like people are open to hear suggestions. It feels like everything is welcome."
Size Matters
Clubbed Thumb can take risks because it doesn't have as many expenses as a large theater company, or as many people to please. It has only three full-time employees, including Striar, and its annual budget is about $350-thousand-dollars, about half of which goes to producing its Summerworks festival. The money comes from grants, some government support, and mostly from foundations. It is all raised by Striar.
"Outside of the money thing I have a dream job," said Striar. "It's a wildly idealistic enterprise. It's exhilarating."

All Summwerworks tickets go for $18. The festival runs through June.
Click on the audio link above for the full story on Clubbed Thumb.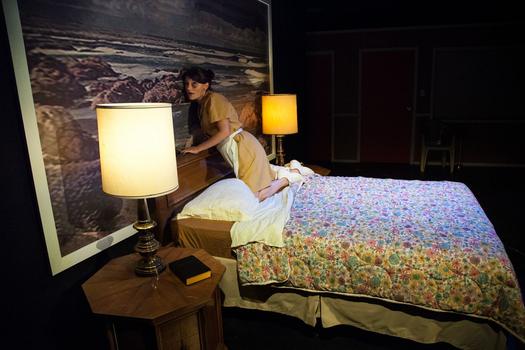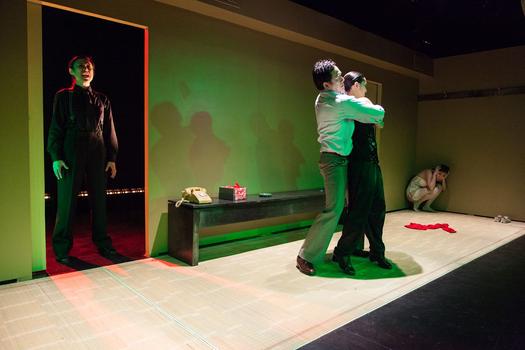 of