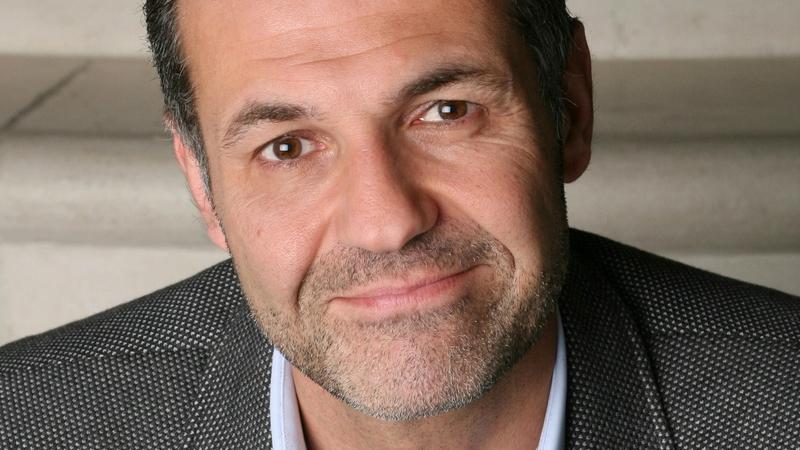 Khaled Hosseini, the bestselling author of The Kite Runner and A Thousand Splendid Suns, has a new novel out, And the Mountains Echoed. And while the book doesn't focus on music, that doesn't mean its author isn't a fan.
Hosseini, who spent much of his childhood in Afghanistan, explains that music holds a great power over him — in particular, the work of Afghan musical icon Ahmad Zahir.
"If I listen to Ahmad Zahir, I won't get anything done," says Hosseini. "I might as well be nine years old again and be living in Kabul. It transports me completely to that time and place."
Now that he's done writing his latest work and can afford to be distracted, Hosseini joins Soundcheck host John Schaefer to discuss the music that he loves.
Khaled Hosseini, on choosing the songs for his Pick Three:
It's the soundtrack of my childhood. And it's, in many ways, the soundtrack of my adulthood. The songs that I picked... are songs that I listened to when I was a kid growing up in Kabul. They're songs that I listened to when I was a teen in France [and] when I was an adolescent in the U.S. They're songs that I listen to now with my brothers at parties — we'll sit at a table with a bottle of single malt and we'll play these old songs. Most of us know the lyrics, and we'll just listen to these songs and reminisce.
On the immense importance of singer Ahmad Zahir:
To speak about modern Afghan music without mentioning Ahmad Zahir would be like speaking about rock and roll without mentioning Elvis or the Beatles. It's almost impossible to overstate the influence that he's had in Afghanistan. He was only on the popular scene for about ten years, but what Ahmad Zahir did in the 70's in Afghanistan is akin to what Bob Dylan is when he took up the electric guitar…. He essentially modernized the music scene.
On singer Ustad Mahwash and her song, "Beshnaw Az Nai (Listen to the Nai)"
She's one of the most well-respected female singers in Afghanistan. [She] is the only female singer that has been given the title of "Ustad," which means master….  She paid me the great honor of singing this song at my wedding in 1993, so this song has a very special meaning to me.
Khaled Hosseini's Three Picks:
Ahmad Zahir,  "Tu Gule Naz Hama (You Are Everybody's Flower)"
Ahmad Zahir – "Zindagi Chist Majlisi (What is Life)"
Ustad Mahwash – "Beshnaw Az Nai (Listen to the Nai)"