Sandy Changes Topography of Long Beach, LI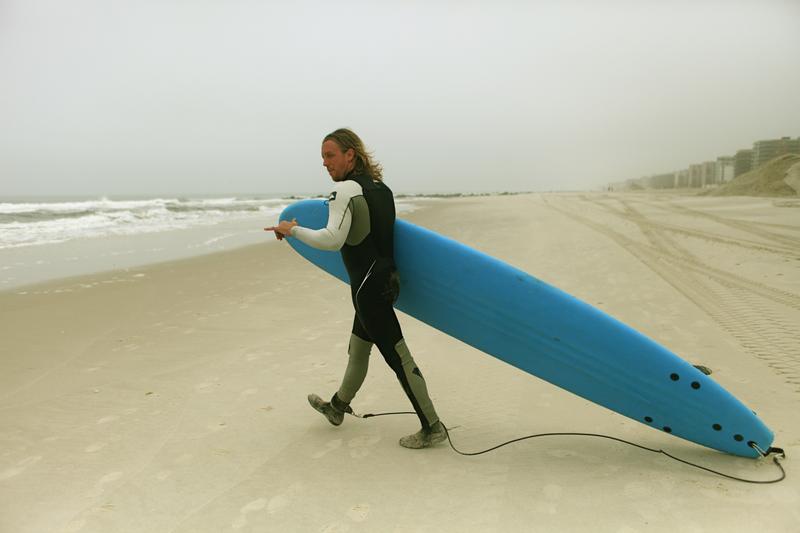 Seasonal beachgoers are returning to Long Beach and they are finding a few changes since Sandy hit.  
Roy Smith catches a wave on Long Beach.
Surfers like Roy Smith was out there Wednesday catching a few waves.
It's beautiful. The water's getting warmer and the waves are small and perfect for learning."
Cliff Skudin and Roy Smith walk near the ruins of the Long Beach boardwalk.
Surf students and other visitors will notice that the topography on Long Beach has changed. The beach is about 20 to 30 yards wider thanks to beach replenishment. Life guard Marvin Weiss says Sandy did its damage on the ocean floor.  
"Normally the water when you walk out in Long Beach you'd walk out and gradually it'd get deeper.  Now it's gonna get deeper all of the sudden, so you can have holes, that's, you can end up being over your head,"
Weiss says life guards have been made aware of the dangers, and will be extra vigilant, watching especially for young swimmers.
Life guard Marvin Weiss
Fishermen too, say Sandy has brought changes, but ones they can live with. Mitch Nappi of Long Branch says he catches more fish now, like this striped bass he had just reeled in. 
Mitch Nappi and Rosario DiBenedetto discuss the one that got away.
"That's the minimum size – like 28 and ¾ the minimum to keep it is 28."
Nappi says it'll be fish for dinner for the next few days.