Cape May to Montauk: Sea Bright, Sandy Hook and Highlands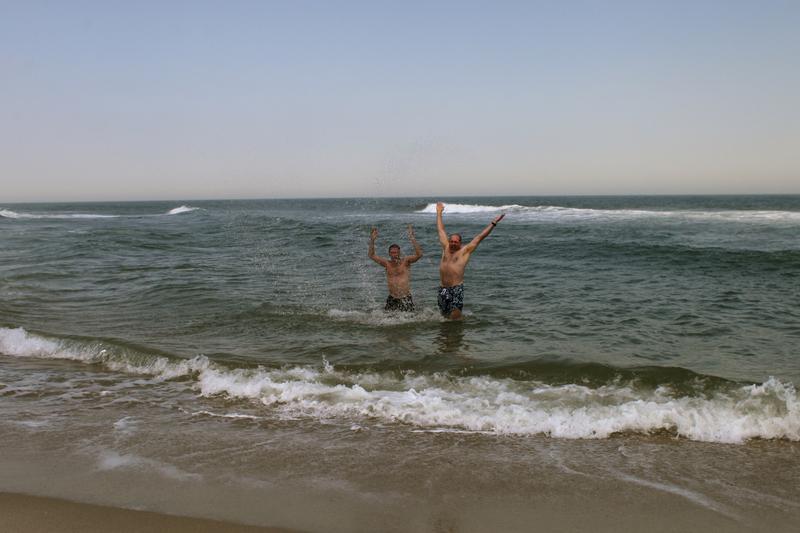 Janet Babin and Amy Pearl found a beach-goer in Sea Bright, NJ who was looking forward to the holiday weekend but said "It's not going to be the same."
Maria Dunn, Michael Barich and Steve Zemann take advantage of the weather on a Tuesday afternoon with a visit to the municipal beach in Sea Bright, NJ.
3 Willow Street in Highlands, NJ in January (left) and May (right).
"He was the answer to my prayers," homeowner Regina Yahara-splain said of Barry Heffernan who is raising her home in Highlands, NJ.
Barry Ingram  and his friend George Walters Jr. (green shirt) settle down in the shade across the street from Ingram's home on Fielder Avenue in Ortley Beach, NJ. Contractors have arrived to being the work of raising the home.
"It's finally happening," gushes Ileana Ingram about the imminent raising of her home on Fielder Avenue in Ortley Beach. Ileana cleans houses and watches kids, her husband Barry is an auto mechanic.