Soundcheck
Van Dyke Parks: 'Reverse Is The Most Powerful Gear'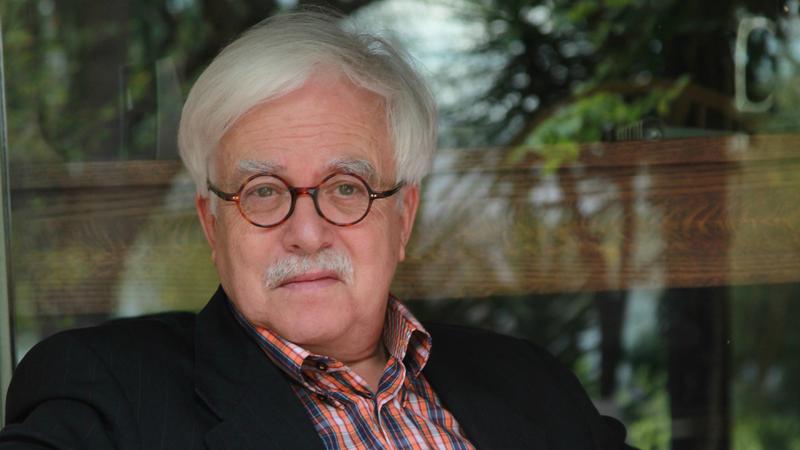 The name Van Dyke Parks may not ring a bell for the casual listener. But if you've been listening to music, even casually, for the last 45 years, you've heard his work. The composer, musician, lyricist, producer and singer has brought his meticulous arrangements -- drawn from a deep well of American music -- to artists from the Beach Boys to Bonnie Raitt and Joanna Newsom to Skrillex. Now, Parks has released Songs Cycled, his first album of original material in over 20 years. He's in a reflective mood in a number of ways -- the album looks back at his years of eco-political work and his Mississippi childhood, as well as his 1968 debut, Song Cycle. Parks joins us to discuss.
Van Dyke Parks, on the progression between Song Cycle (1968) and Songs Cycled (2013):
[My albums] are products of my environment. They are reactions to where I am and who I love. This is no exception — Songs Cycled is very much as personal as the first one, but I have heard that it is less opaque. If that means that people will listen to it and feel invited and consoled, that's my aim.
On conveying political messages in digestible songs:
I think the song form is the most potent political tool in the kit. This is why I turn to songs — what I love about them and what makes such a small thing so epic…. It's important to remember to entertain in a song, and I try to do that. But at the same time, I want a great velvet glove to protect the casual observer from the fist that I really intend to project to bring urgency to some of these political issues.
On our thirst for the new:
I believe that is a very important aspect of creativity to remember that reverse is the most powerful gear in terms of torque in an automobile. Get in a car and you'll find that out. Reverse is very important. Much of my life is spent with a windshield — I believe much of my best work is ahead of me — but I still have the rearview in mind.