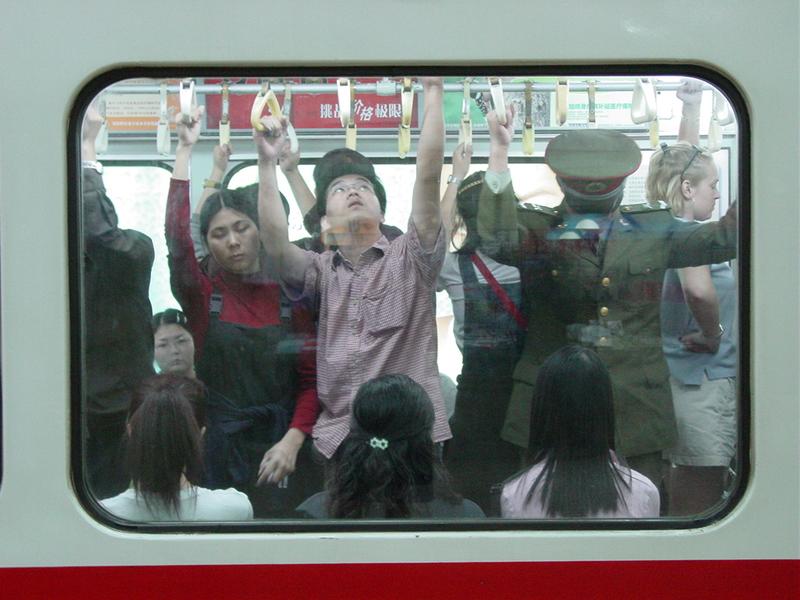 TN MOVING STORIES is available by email. Signup here.
TOP STORIES ON TN:
T Minus Five Days: New York's Bike Share App is Now Live (link)
Northeast Corridor To Regain Transit Lifeline Tuesday Afternoon (link)
California High-Speed Rail Challenge Will Move Forward (link)
LINKS FROM ELSEWHERE:
Beijing is rapidly building new subway lines, but experts say that the city must target car ownership to get its smog problem under control. (Marketplace)
Lawmakers in Central Texas are targeting aggressive drivers in an effort to stem the record pace of fatal crashes this year. (Statesman)
House Republicans and Amtrak debated who should be picking up the tab for long-distance rail lines in the U.S. (The Hill)
Poll: U.S. drivers would readily hand over personal information in order to personalize their cars. And two in three would drive in a self-driving car. (Cars.com)
A judge's ruling puts Virginia public-private road projects in jeopardy. (Washington Examiner)
So that's what he'll be doing after leaving office: NYC Mayor Mike Bloomberg allegedly told a taxi cab fleet boss (who won a court ruling over the city's Taxi of Tomorrow plan) that "after January, I am going to destroy all you f--king guys." (New York Post)
New York Magazine's take: "You don't even want to know what will happen to those who dare to drink a Big Gulp in the former mayor's presence."
New York City's bike share program: it's a little bit of this, a little bit of that. (New York Times)
Minnesota's status-quo transportation bill is disappointing transit advocates. "The bill passed without new revenue...for a long list of transit projects and road improvements." (MPR)
Despite concerns about potential cost overruns and a lack of local firms hired to work on the Central Subway project, Muni officials Tuesday approved an $840 million contract for the $1.6 billion transit-extension plan. (SF Examiner)
GM will move 70 finance jobs from New York to Detroit by 2014. (IN Auto News)
Slate convened a pedestrian-cyclist summit and brokered out a ten-point plan to ensure a peaceful transition to New York City's upcoming bike share program. "Compromises were hard won. At one point, Aisha banged a sensible walking shoe against her desk to protest one of Laura's proposals; Laura responded by drowning out Aisha's next suggestion with a loud ding-ding-ding of the bell on her handlebars." (link)
Looking for love in Prague? There's a subway car for that. "We want to emphasize that public transport is not only a means of travel but that you can do things there that you cannot do in your car," said one transit company spokesman -- rather enigmatically, if you ask me. (Reuters)
Hypnotic time-lapse video of the construction of "Big Bertha," the world's largest tunneling machine which will be used in a Seattle tunnel project.
Bertha's Third Week - Time Lapse Video from David Garden on Vimeo.