In Wake of West Village Killing, More Anti-Gay Attacks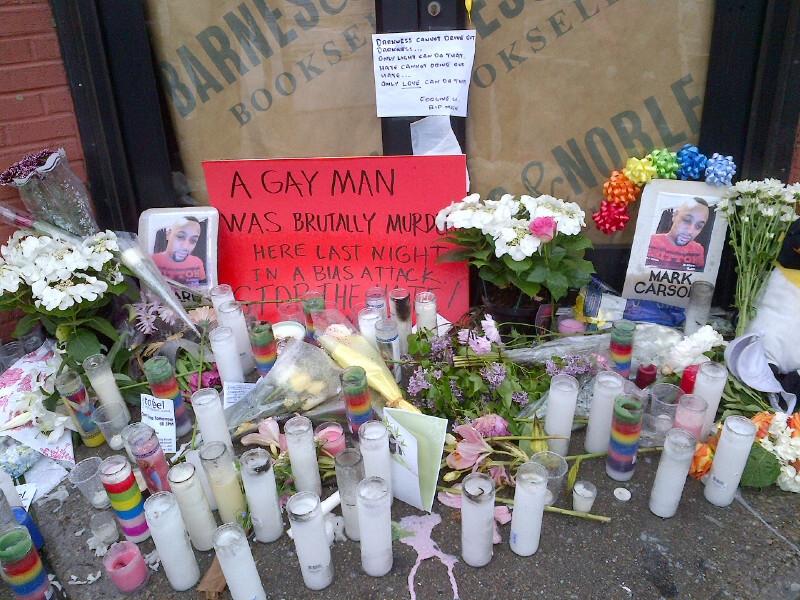 Just hours after thousands of people marched in the streets to denounce the killing of a gay man in the West Village, police say they received reports of two other anti-gay bias attacks.
In the most serious incident, a 45-year-old was attacked by a homeless man living on the Bowery. The two men had spent an afternoon and evening drinking together and at some point discussed the victim being gay. Police Commissioner Ray Kelly says at first, everything seemed fine.
"But suddenly, according to the victim, his assailant just snapped, became enraged and yelled anti-gay expletives," Kelly said. "The victim was struck multiple times in the face in the head and was knocked unconscious."
Police are still searching for the suspected assailant, a 39 year old male who has 20 prior arrests, mainly for drug offenses.
The second incident happened at 5 a.m. Tuesday morning in SoHo. Two men were arrested in the case and charged with assault as a hate crime. Police say they hurled anti-gay epithets at two openly gay men and punched one of them in the eye.

According to police, none of the victims were involved in the West Village march and the incidents were unrelated to each other. In general, Kelly said, there are no patterns or connections in hate crimes.

Police say so far this year there's been 29 anti-gay hate crimes in the city, compared to 14 during the same period in the prior year. Most have been in Manhattan. 

The Anti-Violence Project tracks attacks against the LGBT community and says hundreds more hate crimes are never reported to police and many of them occur in the outer boroughs. According to Executive Director Sharon Stapel, black and Latino males are most susceptible to violent attacks, especially those who are young and transgender.