Soundcheck
Tom Jones: Getting Back To Basics On 'Spirit In The Room'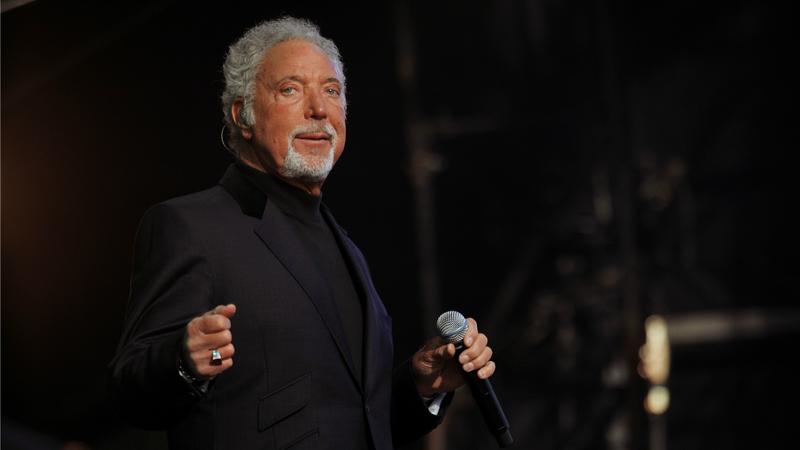 Tom Jones has built his nearly 50-year career on epic arrangements and his iconic voice. As a generation-spanning hit-machine, Jones has churned out countless world-recognized songs from "It's Not Unusual," "Delilah," and "What's New Pussycat?" to, in later years, "Sex Bomb" and a cover of Prince's "Kiss."
With his latest record, Spirit In The Room, Jones turns towards spare reinterpretations of well-known tunes by Paul Simon, Bob Dylan, and Paul McCartney. The record -- his second collaboration with Kings Of Leon's Ethan Johns -- was influenced by Jones' love of American roots music, gospel, and blues, which he says he first heard on the radio as a child bedridden for two years with tuberculosis.
Spirit In The Room also sees the singer reflecting on his career. The album opens with Leonard Cohen's "Tower Of Song," in which Jones soberly sings, "Well my friends are gone and my hair is grey / I ache in the places where I used to play." The singer says that he was drawn to the song immediately.
"You can't get any truer than that," he tells Soundcheck host John Schaefer. "I think you need to be an experienced person to sing that song."
Tom Jones, on channeling his musical beginnings for Spirit In The Room:
This is the first time that I've gotten back to basics. When I started off singing in Wales, I had a rhythm section and that was it. It was called a "rock band" in those days. We'd do ballads, '50s rock 'n' roll tunes, blues, and gospel; a lot of things. So [this record] is really getting back to basics.
On developing a love for American roots music like the blues:
It was listening to the radio. If a blues song would come on or a gospel song or a country song, for that matter, it sounded different. It sounded more real to me than pop songs of the day. The big band thing was still going on, and they were doing pop songs, which was fine. But when I'd hear an American roots [song], it was real.
On his vocal warm-up routine:
If I feel that I need to warm up, I just sing along to one of my records [and] test it out before I go on. Funnily enough, Elvis Presley said that before he went on stage, he would sing "Delilah" — my version. He would sing along with it. And once he could sing it like that, he knew he was ready.