Soundcheck
Emily Wells: Layering Folk With Electronics, In The Studio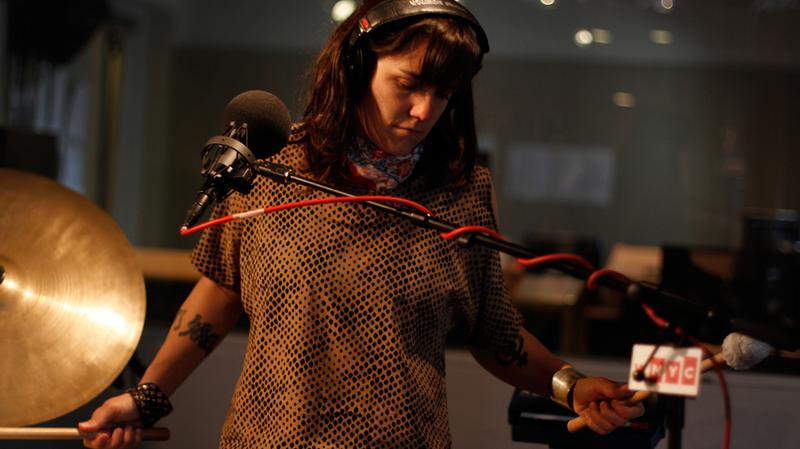 With her 2008 album, The Symphonies: Dreams Memories & Parties, singer-songwriter Emily Wells created intricately layered textures that built to, well, symphonic proportions, thanks to her inspired looped violin and unusual sounds. Wells took her music to another logical step on last year's superb Mama, which borrowed from folk, classical, hip hop and electronic music. But now, with her upcoming, all-acoustic collection, Mama Acoustic Recordings, Wells is re-imagining those songs from her 2012 record, into pared-down and beautifully spare renditions. 
Hear Wells bring her full-on setup -- complete with looping pedals, acoustic and electronic drums, violin, melodica, and more -- the Soundcheck studio to play songs from her album Mama and a new song, "Fallin' In On It."
Set List:
"Mama's Gonna Give You Love"
"Fallin' In On It"
"Fire Song"