Thousands March to Denounce West Village Murder of Man in Alleged Hate Crime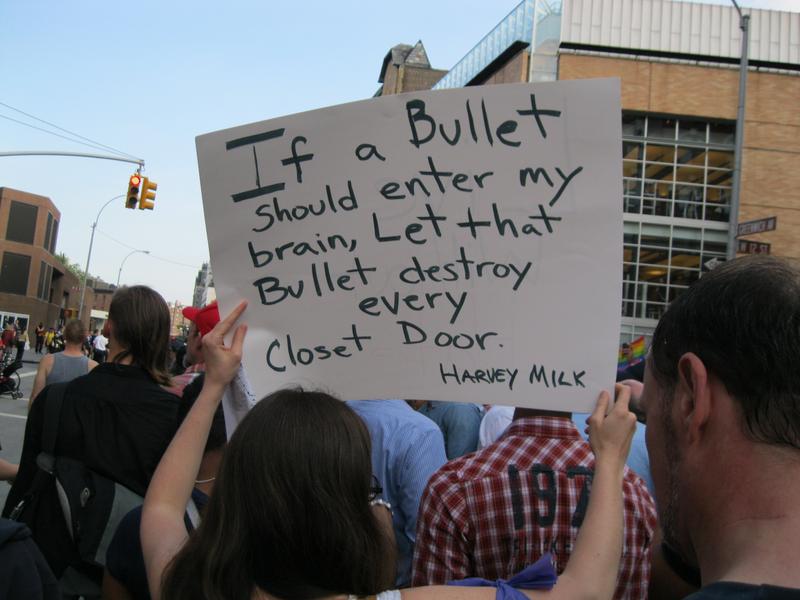 Thousands marched through the streets of the West Village Monday evening to denounce the murder of Mark Carson, who police say was shot and killed because of his sexual orientation.
Dhalimu Robinson arrived early and said he had been friends with Carson for more than decade.  He described his friend as a proud, courageous man who was never afraid to be himself. Robinson said Eighth street where Carson was killed, is usually a safe haven for LGBT people who come from other parts of the city.
"So for someone to rob us of a life in an area where we get the most life. We won't take that," Robinson said.
That defiance was repeated by many others as they marched through the West Village chanting at one point, "We're here. We're Queer. We won't live in fear."
At the site of the killing, Carson's aunt spoke in front of the large crowd. She called her nephew loving and caring and said he would be truly missed.
Melvin Mead from the Upper East Side also took part in the march and said he often goes out in the West Village and the killing will not deter him.
"No I'm not afraid and we as LGBT people should never be afraid to be who we are, " Mead said.  "This is 2013. There's alot of legislation changing in our favor.  We should be bold. We should be proud. We should be out there saying we're gonna take our city back."
The New York City Anti-Violence Project tracks bias attacks and says violence against LGBT communities has been increasing since 2009. The group says the number of incidents in the West Village has stayed steady while violence against gay and transgender people in the Bronx and Queens has been increasing.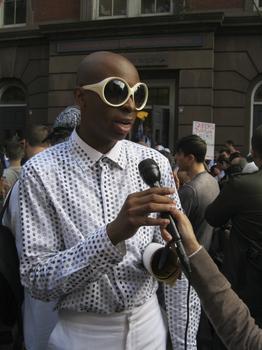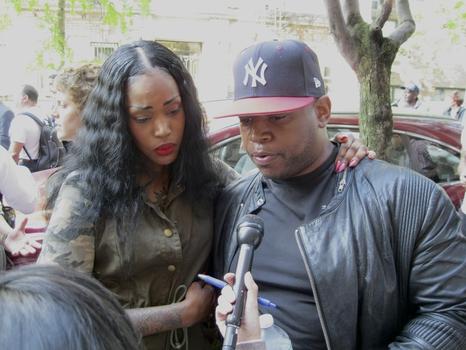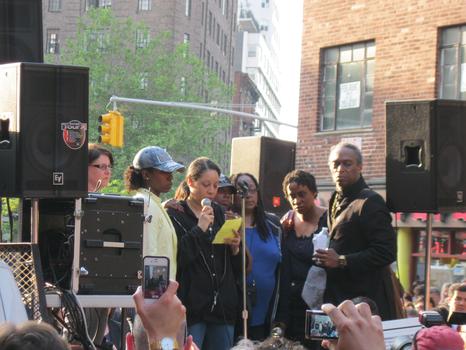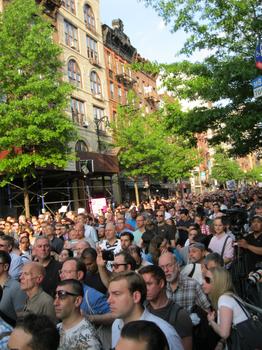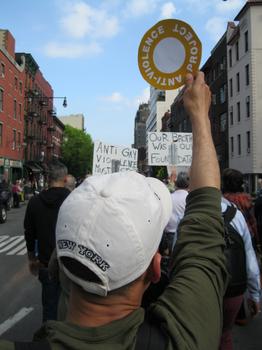 of