From Cape May to Montauk: Day 1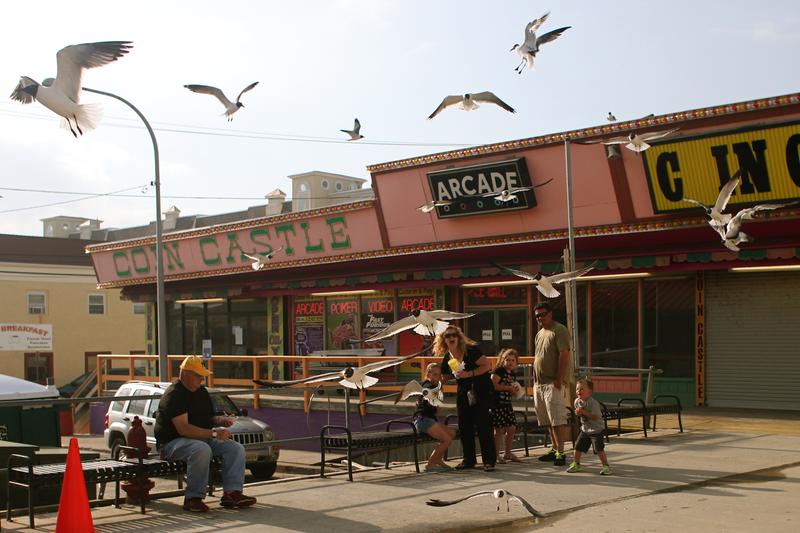 Signs offering deals on Cheese Balls and Fried Butter signal that Seaside Heights is ready for throngs of tourists to hit the boards. The town's iconic Jet Star roller coaster is a Sandy casualty, submerged since the storm, and removed last week. But most boardwalk attractions, like Jimbo's bar, offering the delicacies, are open, ready for Memorial Day.
Construction crews are working 12 hour days - 7 am to 7 pm - to finish the boardwalk. "The last board will be in place by Thursday," said community improvement director Michael Graichen. 
"All the beaches will be open," said Mayor William Akers. But he admits that many homes remain in disrepair. "Rentals are off up to 30%," added Akers.
Just a few miles up the road, in Ortley Beach and Mantaloking, most beaches remain closed. "We hope they'll be open by the middle of June," said Toms River township mayor Thomas Kellaher.
In Mantaloking, many homes seem untouched since Sandy hit, their foundations off kilter, and debris scattered in piles amidst sand drifts. More than 50 structures sit waiting to be demolished.
Around high tide Monday afternoon, only a sliver of sand, only a few feet wide, separated the waves from the man made dunes. 
Signs warn visitors and residents alike that beaches are closed. "Violators will be prosecuted," they read. 
The town is hoping to have some beaches open by the middle of next month.
Back on the boardwalk in Seaside Heights, despite the thin crowds on an overcast Monday afternoon a week before Memorial Day, amusements like Frankie's were open.
Just down the boardwalk, at Lucky Leo's, Diane Romer of North Brunswick celebrated her birthday by playing some Skee Ball.