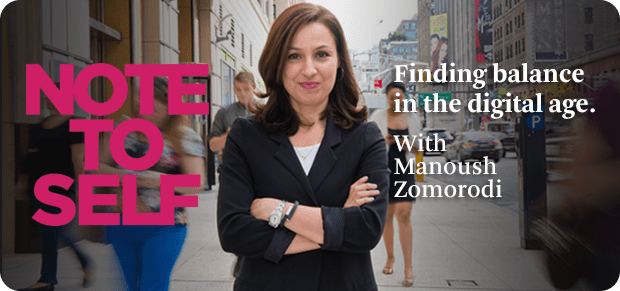 Episode #37
Technology Helping Kids with Special Needs
Tuesday, June 04, 2013
For many students with special needs in New York City, this school year marks the fist time they joined others in a regular classroom setting. With this integration comes the need for assistive technologies to help level the playing field.
This week on New Tech City, Reema Khrais reports from a student-led conference about assistive tools they have used successfully in school. She talked to three students with cerebral palsy who use different technologies that allow them to participate more in class.
Eighth-grader Tom Ellenson uses an iPad with an app his dad designed just for him.
"When you can't use a pencil, math is very difficult. Thanks to math applications on my iPad, I can complete class work and tests, just like my peers," Tom said, via his iPad.
Also this week, New Tech City host Manoush Zomorodi talks with education consultant Melissa Morgenlander. Her son has autism and she's now using her doctorate in media, tech and education to explore ways to help him. She's also found not all technologies designed to aid in education are useful.

My son, Quentin, is 5 years old, and he has been diagnosed with PDD-NOS, a form of autism. Here are five great apps that have helped him greatly, which I have reviewed on my blog, the iQ Journals.

For many special education students in New York City, this school year was the first time they were integrated into general education classrooms. The move is part of city reform efforts in special education that call for more mixed classes of disabled and nondisabled students in public schools.