Riding the Waves in a Damaged City: A Surfer's Return to Rockaway Beach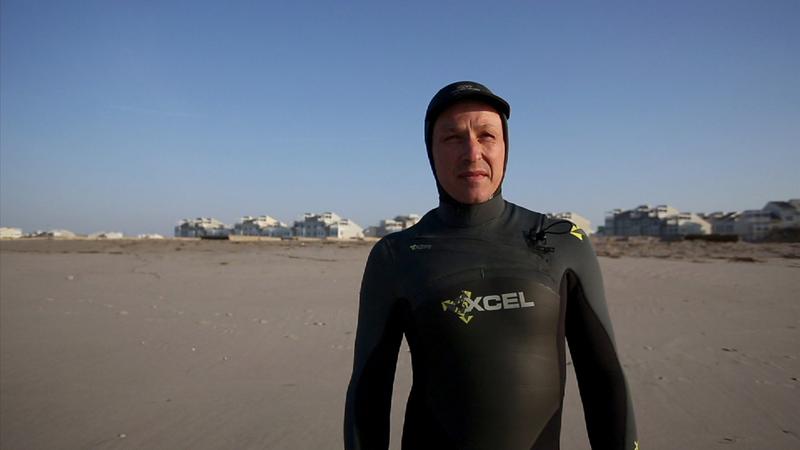 Area beaches officially reopen to visitors this weekend for swimmers, the first time since Sandy ravaged the area, but for the city's surfers, the beaches never closed. Surfer Michael Miller was back at Rockaway Beach a mere five weeks after the storm.
All he wanted was to get out to the waves, he said, but he decided to wait. "I remember how I felt when I saw people running through our neighborhood, Red Hook, looking at what we were doing," he says. "I wanted to give respect to people out in Rockaway so I waited as long as I could." He finally made it out to the waves in early December.
"It felt like an apocalypse," said the 44-year-old, a visual artist and teacher at Packer Collegiate in Brooklyn. "Like a scene out of Mad Max."
These days, Miller is back to his routine, constantly checking an iPhone app with surf conditions, hoping to get a hint that they're favorable enough to go. When he's lucky, he makes it down to his favorite surf spot, Rockaway Beach at 60th Street, two or three times a week. 
Watch Miller surf the Rockaways, the latest in WNYC's Know Your Neighbor video series about living in New York City:
A view of Rockaway Beach from Miller's surfboard