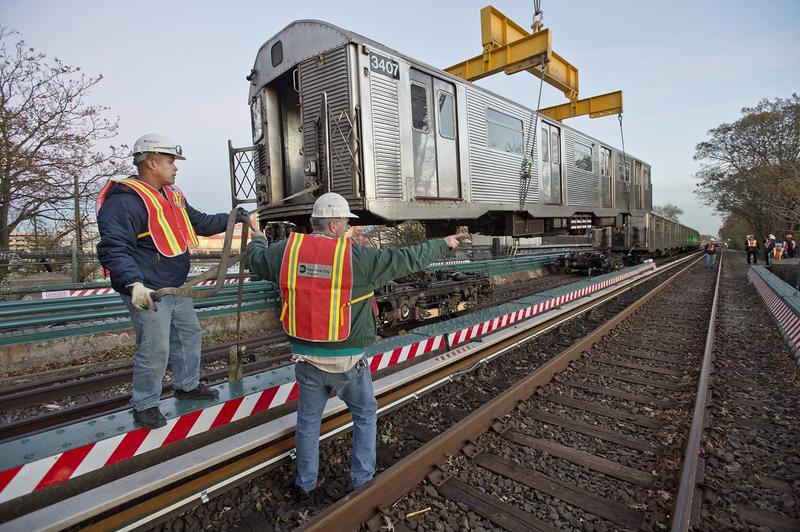 A train service over Jamaica Bay will resume seven months after Sandy washed away the tracks.
The restoration of service is happening a month ahead of estimates. Earlier this year the MTA said service could not be restored until late June.
After Sandy washed away the rails over Jamaica Bay, Rockaway passengers have been using a combination of shuttle buses to get on and off the peninsula -- and the resurrected H train once they were on it.
To protect against future storms, the MTA has installed a steel wall 30 feet into the soil.
The MTA says the effort entailed rebuilding 1,500 feet of washed-out tracks, replacing miles of signal, power and communications wires, and rehabilitating two stations that were completely flooded.