On Monday, the governor of Minnesota signed the state's Marriage Equality bill into law.  To celebrate, on Tuesday the city of Minneapolis lit up its I-35 bridge in rainbow colors.
The bridge, which crosses the Mississippi River, opened in September 2008 as a replacement for the I-35 bridge that collapsed in August 2007, killing 13 people.
Not to be outdone, the mayor of neighboring St. Paul tweeted that he was changing the name of the city's Wabasha Bridge to "the Freedom to Marry Bridge" for the week.
Minnesota is the 12th state in the U.S. to legalize same-sex marriage.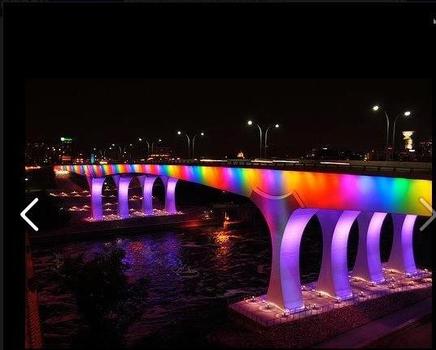 of