Public Housing Looks to Community Centers for Sandy Solution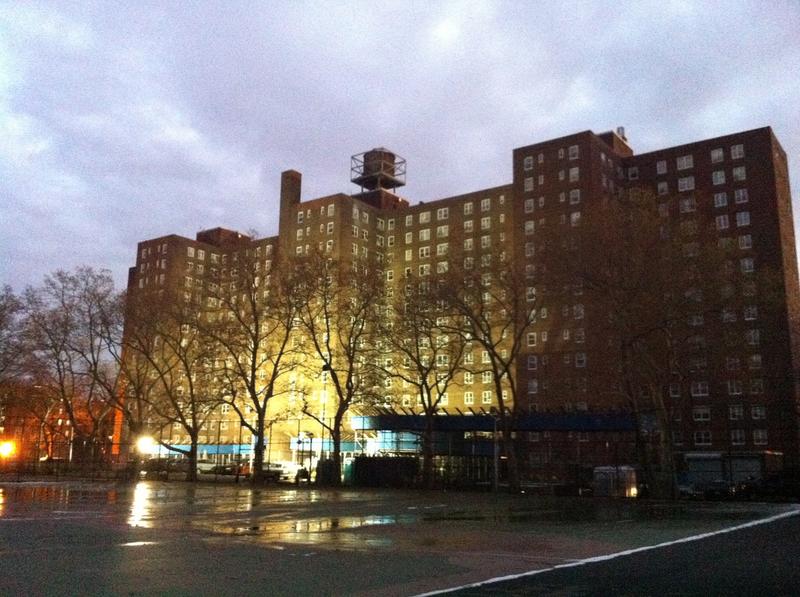 Much of the discussion about adapting to climate change has to do with physical solutions: sea surge barriers, dunes, elevating houses.
The New York City Housing Authority is doing that too, but it is also looking at how its residents behaved after the storm and trying to adapt its infrastructure to make them function better. One focus: the community centers located in many of the system's buildings.
"Our community centers wound up being actually a gathering place for not only many of our residents, but residents of our local communities," said Ray Ribeiro, the executive vice president for capital projects at NYCHA.
The only problem was, the community centers sometimes lacked power and heat, just as NYCHA's apartments did.
Now the housing authority is planning to ask the federal government for $180 million dollars for better windows, flood gates, and back-up heat and power sources, so that the centers will withstand the next storm better. In some cases, the centers may even serve as emergency evacuation shelters.
Ribeiro said the money would come from the second and third tranches of the roughly $5 billion in Community Development Block Grant money the city is expected to receive.
A spokeswoman for the authority said that some community centers damaged by Sandy will close temporarily for repairs and to make them more resilient.