TN MOVING STORIES: Transpo News Links from Around the Web
Wednesday, May 15, 2013 - 07:55 AM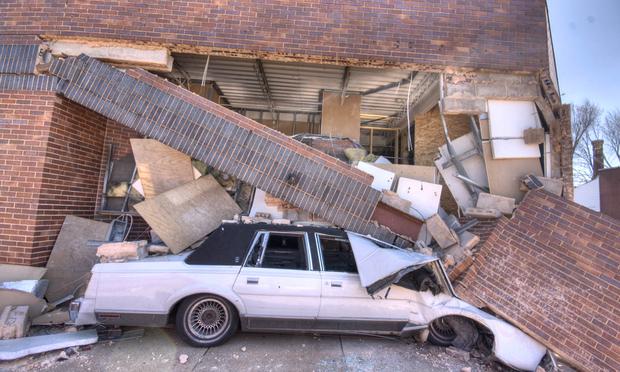 (Tim Hamilton/flickr)
TN MOVING STORIES is available by email. Signup here.
TOP STORIES ON TN:
New Jersey Transit Ignored Climate Change Warnings (link)
With Two Weeks To Go Before Memorial Day Launch, NYC Bike Share Hits 10,000 Members (link)
Driving Is Dropping In The U.S. (link)
Report: In 2012 Feds Spent More on Extreme Weather Cleanup Than on Schools, Roads (link)
Virginia Pushes For 'Outer Beltway' That Critics Say Isn't Needed (link)

LINKS FROM ELSEWHERE:
The NTSB wants states to lower the legal limit for drivers' blood-alcohol content from 0.08% to at least 0.05%. "While total traffic fatalities have fallen, nearly 1 in 3 highway deaths still involves an alcohol-impaired driver, according to NTSB. There were 9,978 deaths in crashes involving drunk drivers in 2011." (Los Angeles Times)
That news comes on the 25th anniversary of the country's deadliest drunk driving crash, when 27 people were killed on a bus in Kentucky. (Washington Post)
A frustrated California state senate panel grilled DOT officials about how they will deal with the broken bolts in the new San Francisco-Oakland Bay Bridge -- which were installed even though they had not met specifications. (SacBee)
New Yorkers like bike share. But the kiosks? Some of them not so much. (New York Times)
But: there is now a much-desired bike share kiosk in Park Slope. (DNAInfo)
Los Angeles's transit system has invested $200 million in bike facilities and programs. (KPCC)
Boston is well-positioned to attract a younger generation who continues to shun driving: "Cambridge has the highest walk-to-work mode share in the country and Boston has one of the highest." (WBUR)
State senators stalled on an effort to put a sales tax for transportation projects on the Missouri ballot. (KMOX)
A new law going into effect in Texas requires drivers to slow down and move over for highway maintenance crews. (KUHF)
A bill in North Carolina that blocks car manufacturers from selling vehicles directly to consumers may seriously impact Tesla's business model. (ABC News)
Eleven new residential developments are under construction or announced in Charlotte's South End, all within a five-minute walk of a light rail station. (Charlotte Observer)
Rising sea levels could swallow Virginia's Jamestown settlement by the end of the century. (NPR)
Two battling bald eagles made an unplanned landing on the tarmac at the Duluth International Airport on Sunday. (Duluth News Tribune)
Mapping Manhattan: a crowdsourcing project that invites people to create their own personal maps of the city. And listen to the radio story below. (WNYC)
Kate Hinds covers transportation for WNYC News.