Transportation Nation
With Two Weeks To Go Before Memorial Day Launch, NYC Bike Share Hits 10,000 Members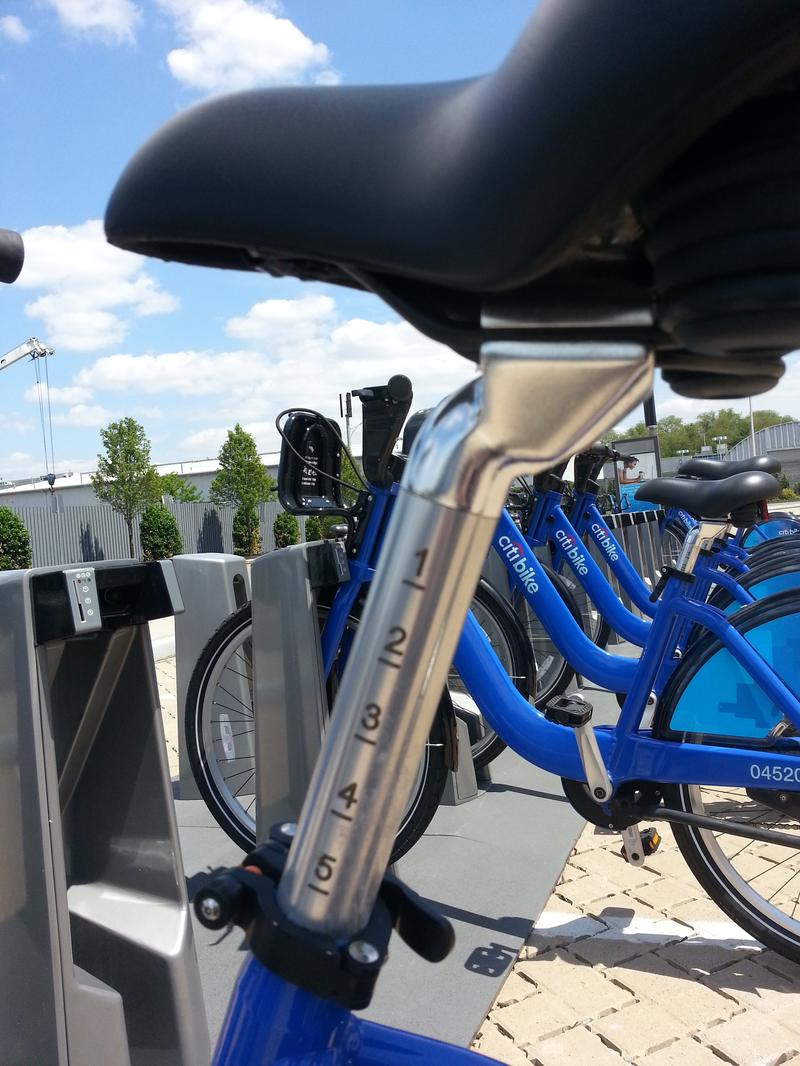 The city says 10,000 people have signed up for annual bike share memberships -- and the number may be even higher, with new members being assigned member numbers of over 11,000 as of Tuesday afternoon.   That number dwarfs initial sign-ups for other systems -- by comparison, it's about half of what Washington DC has now, after two years of operations.  But the installation of docking stations continues to rankle some, and the DOT acknowledges it's making "tweaks."
TThe program formally launches May 27, though only annual members will be able to use it the first week.
But even as the city is well on the way to installing the 330 kiosks necessary to dock the 6,000 bike share bicycles (as of Tuesday morning 259 kiosks had been installed), some New Yorkers have balked. Last month, a West Village apartment building threatened legal action against the city over the placement of a kiosk; the New York Times reported Tuesday other buildings may follow suit.
"They're not really organizing the supporters," said DOT policy director Jon Orcutt, speaking Monday at a Citi Bike event in the Brooklyn Navy Yard. "In Washington, they've had fistfights at community meetings."
But Orcutt said the city has already tweaked some kiosks. "We've done some adjustments," he said. "There are places here and there where the planners didn't see a loading dock or something like that. We're working out those practical issues with people. Where it's a matter of opinion, it's harder to fix."
Orcutt said he couldn't ball park how many kiosks had been moved -- but said the city hadn't removed any based on complaints alone.
But while some New Yorkers are unhappy about bike racks sprouting up, others are unhappy that bike share won't be rolling out in their neighborhoods this year. New York City Council members representing western Queens and northern Manhattan recently asked the DOT when their constituents would get access to Citi Bike.
Citi Bike's initial service area includes Manhattan below 59th Street and the neighborhoods of Brooklyn Heights, DUMBO, Fort Greene, Clinton Hill and parts of Bedford-Stuyvesant in Brooklyn.
A poll conducted last year found strong support among New Yorkers for bike share.