TN MOVING STORIES: Transpo News Links from Around the Web
Tuesday, May 14, 2013 - 08:03 AM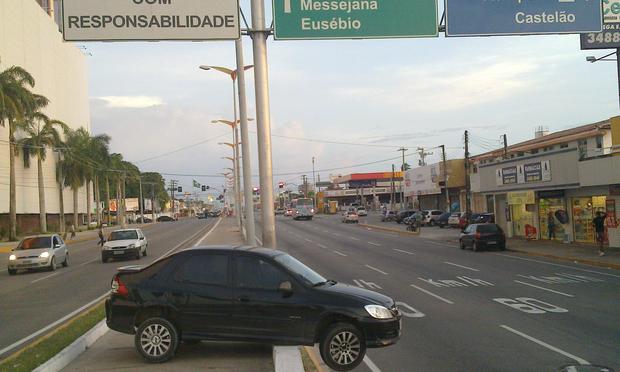 (Ricardo Mendonca Ferreira/flickr)
TN MOVING STORIES is available by email. Signup here.
TOP STORIES ON TN:
Listeners: NJ Transit Needs Overhaul (link)
Passenger Rail Projects Proliferate in Central Florida (link)
Should Bikes Ride on BART Trains? Agency Officials Says Yes to Full Access (link)
LINKS FROM ELSEWHERE:
Youth today: they don't drive like they used to. The number of miles driven nationwide is dropping, partially because "Millennials aren't driving cars," the author of a new report said. (New York Times)
Houston, we have a problem: a Brooklyn woman was led off an American Airlines flight in handcuffs for refusing to stop singing "I Will Always Love You." (New York Post)
Counties in South Jersey want more say in how the NJ Turnpike is run. (Asbury Park Press)
Unsafe cars, coupled with Brazil's often-dangerous driving conditions, have resulted in a death rate from passenger car crashes that is nearly four times that of the U.S. (AP via Freep)
Malignant skin cancers tend to develop differently in men than in women -- maybe because of driving patterns. (Wall Street Journal)
Atlanta's streetcar just got $7 million more costly. (AJC)
More transit options are on the table for Dallas and Arlington, TX. But "Arlington officials have stressed that the bus service isn't a precursor to a citywide system and that they just want to give residents a taste of mass transit." (Dallas Morning News)
Kate Hinds covers transportation for WNYC News.