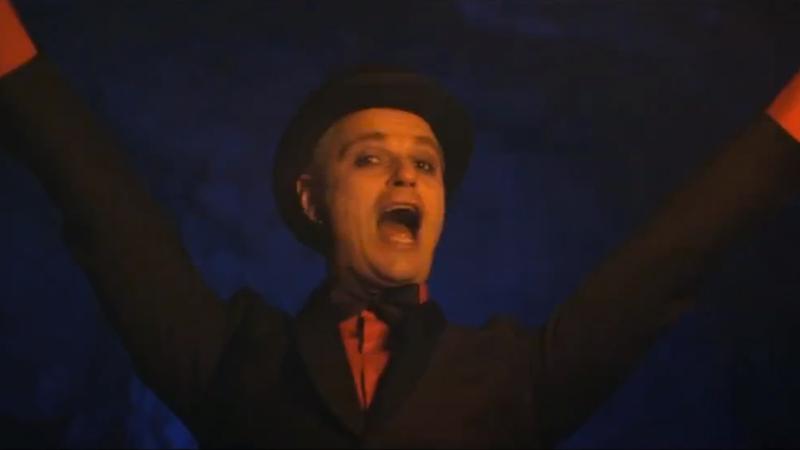 For the past few days I've been unable to get this song by Norway's Kaizers Orchestra out of my head. Blending rock, opera, Balkan music, and a kind of alt-cabaret to great effect, the ensemble's "Begravelsespolka," or "Funeral Polka," is a brilliant, if unholy love child of Cabaret, the Dresden Dolls, and perhaps a bit of filmmaker M. Night Shyamalan.
The song comes from Kaizers Orchestra's magnum opus, Violeta, Violeta -- a tale of Faustian bargaining and heavy drinking that has spanned three albums that they've put together over the last few years.
Don't worry about the song's language (though a translation is available online). I got hooked on the music and the video's creepy goodness, and so, I think, will you. 
Notice that frontman Janove Ottesen never sings the lines "Please allow me to introduce myself / I'm a man of wealth and taste" -- yet it's pretty clear from the beginning just who his character is. And for someone who, according to legend, has a cloven foot, he's a pretty fine tap dancer. The tap dancing, by the way, is not on the album version, so this is a rare example of a video of a song that's actually better than the one on record. The tap dancing is, apparently, a part of the band's live show. 
Speaking of which, now that Volume III of Violeta, Violeta has been released, the band is making its first ever appearance in the U.S. -- and also its last. They will disband later this year, but not before bringing their live show to New York's Metropolitan Museum of Art this Thursday, May 16.