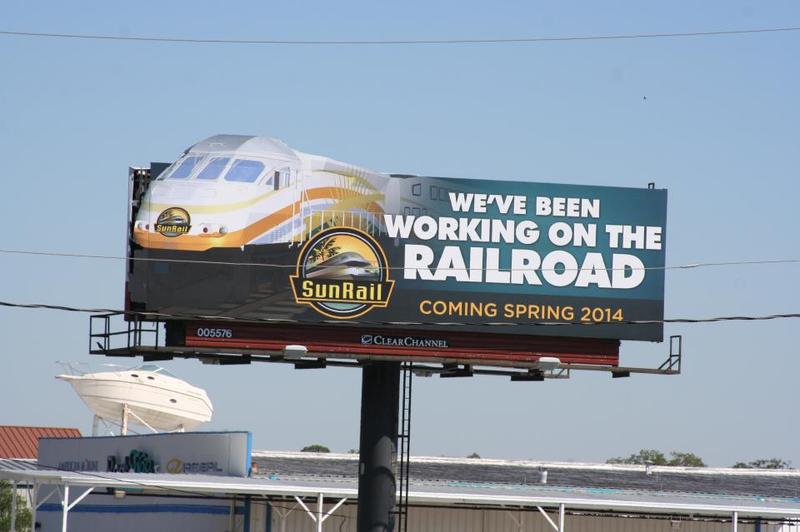 Orlando —
"We can't depend on the old ways of doing things," says Harry Barley, the executive director of Central Florida's regional transportation planning agency Metroplan Orlando.
"The old ways have typically been simply building wider roads and newer roads. We've got to look for more efficient ways of moving people." Florida may be known for aborting a high-speed rail project in 2011, but come 2014 and beyond, it may be a state of rail investment. 
The city of Orlando's population is expected to grow 74 percent in the next twenty years, putting more cars on already crowded roads.
Barley says the region isn't ready for that kind of growth, at least not yet. "We've got some good projects underway which will help us prepare, but a large part of this is not just how much we invest but the manner in which we invest it," he says.
One of those projects is the SunRail commuter train, which transportation experts hope will ease congestion on the I-4 interstate that passes through Orlando when the rail service starts in 2014.
SunRail project manager Tawny Olore says she is trying to get drivers used to the idea of rail as a transit alternative. "We know SunRail may not be for everyone, but those that want to make the choice to use rail and get off the arterial roads and I-4 to use rail, need to know what it is and where it's going."
Olore says SunRail staffers are going out to local businesses for "lunch and learn" information sessions and they've started a marketing campaign to spread the word about the rail service.
A slew of other rail and other mass transit projects are on the drawing board in Central Florida too, including a magnetic levitation, or maglev, rail line and a commuter rail line running Northwest from Orlando.
All Aboard Florida is also planning a privately run passenger train from Miami to Orlando International Airport.
Florida U.S. Representative Corrine Brown, who is a democrat on the House Transportation Committee, says this rail link would help foreign tourists get around the state.
"They are very used to… flying in, running downstairs, getting on a train and going all over Europe," says Brown. "But you see most people don't have that experience in our country and our community."
Congresswoman Brown says she's supporting a federal loan to help All Aboard build its $1.5 Billion intercity rail service. Referencing Governor Rick Scott's rejection of Federal funds for a high-speed rail line between Orlando and Tampa in 2011, Brown says Florida is still an "exciting place to be for rail."
 "We were real close, but we're still going to get there in Florida," she says.