With Spire Installed, WTC Tower Becomes World's 3rd Largest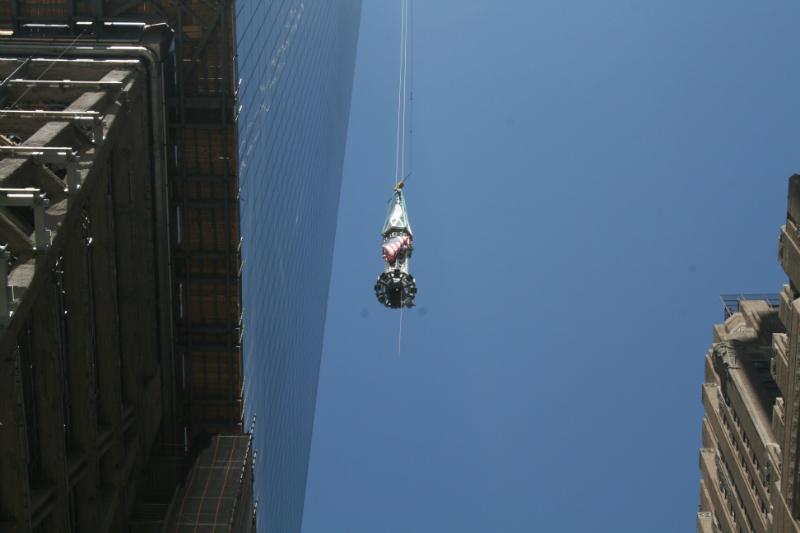 The silver steel spire was installed atop One World Trade Center on Friday – making the 1776-foot structure the tallest building in the Western Hemisphere.
The spire is 408 feet tall and weights 758 tons. It functions as a broadcast antenna and has powerful LED lights that can be seen as far as 50 miles away.
"To us, it's going to be a beacon for freedom, independence and strength," said Richard West, a steam-fitter on-site, "that we're not the nation to play with now, or ever again."
Nicole Moore, an ironworker who's building the nearby transit hub, said the spire is rich with symbolism.
"You can see it from every square inch of Manhattan," she said, "It's awesome."