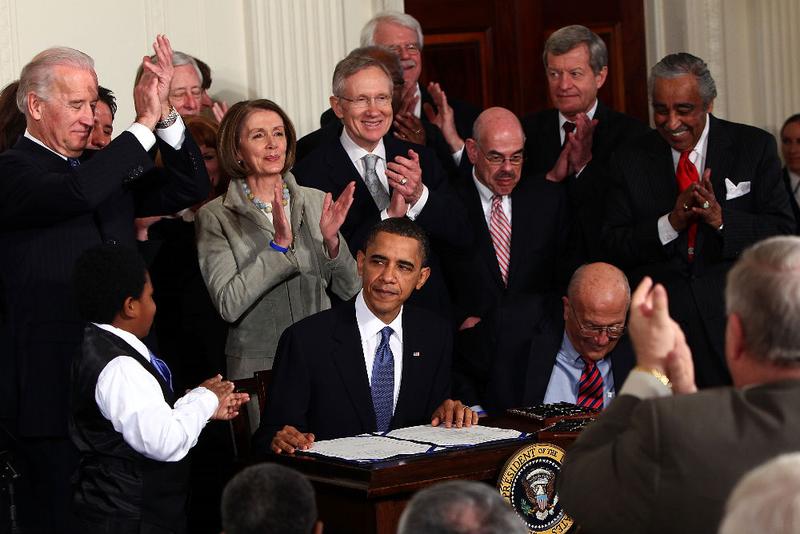 It has been three years since President Obama signed the Health Care Reform bill into law, but according to a recent Kaiser Family Foundation survey, four out of ten American adults are still unaware that the Affordable Care Act is, in fact, law. In addition they found that roughly half of American adults do not feel they have enough information to understand how the ACA will affect their lives.
This lack of awareness could be a consequence of disorganization on the part of local and national governing bodies. It seems that the government itself still has yet to resolve some of the many anticipated hurdles in the ACA rollout, leaving insurers, health care providers, small businesses, and many uninsured Americans unclear on how to carry out these new policies and requirements.
As this major, complex system begins to take effect, we analyze what it's looking like on the ground - in hospitals, doctors' offices, and state legislatures around the country. What do these changes look like, and where are the seams starting to show?
Three reporters on the ACA beat from across the nation offer their thoughts: Gina Jordan, state policy reporter for WLRN in Miami, Florida, Elizabeth Stawicki, health care reporter for MPR in Saint Paul, Minnesota, and Veronica Zaragovia, statehouse reporter for KUT in Austin, TX.
With confusion surrounding the roll-out of the final piece of the Affordable Care Act, we asked listeners to comment on how they expect health care reform will affect their lives and the lives of their families.
Some are not looking forward to the changes. Chris in Orleans, Massachusetts writes, "It will raise my existing insurance premiums, which are already too high for me. I wish I had an investment that I could make that was tied to insurance."
Others are more optimistic. A listener in Long Island, New York says, "My 20 year old son will need a pacemaker 20-30-40 years down the road. Thanks to Obama care he won't be kicked to the curb with a pre-existing condition. I don't think the act is perfect but we had to make the first step. Health care in America has been a wreck for a long time."
And others are still confused. One listener in Denver, Colorado offers, "As a nurse, American, Obama voter and healthcare reform supporter, I have no idea how most of the bill will affect me and my family. I wish I did."