TN MOVING STORIES: Transpo News Links from Around the Web
Thursday, May 09, 2013 - 07:19 AM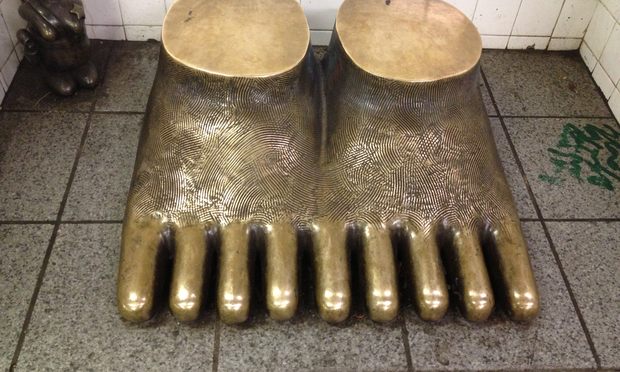 (Kate Hinds)
TN MOVING STORIES is available by email. Signup here.
TOP STORIES ON TN:
The Trade-Offs of New Transit Debated along Maryland's Planned Purple Line (link)
"Pedestrians Slow Cars Down:" Why So Few Walk in Miami (link)
Some D.C. Metro Workers Still Fear Reporting Safety Violations (link)
LINKS FROM ELSEWHERE:
Auditors are having trouble finding inspection records for key portions of the New York City subway. (New York Daily News)
The governing body for the Minneapolis-St. Paul region approved a route for a new light rail line. (Pioneer Press)
There will be no gas tax hike in Minnesota. (Star-Tribune)

NJ Transit is studying bringing its Hudson-Bergen light rail to...Bergen County. (Star-Ledger)
Houston's City Council passed a law requiring drivers to give cyclists, pedestrians, equestrians and other non-vehicular road users three feet of space at all times. (Houston Chronicle)
To cut down on late-night drunken subway brawling, the Delhi metro system is implementing breathalyzer tests to screen passengers. (Hindustan Times)
Israel will soon outlaw back-of-the-bus seating for women on public transport. (Reuters)
D.C. could embark upon a major expansion of its Circulator bus service -- but some fares may double. (Washington Post)
NYC mayoral candidate (and former MTA head) Joe Lhota: I'm sorry I called Port Authority police "mall cops." (New York Times)
Drivers of taxi cabs and limousines in Arizona will now be subject to random drug testing. (East Valley Tribune)
Michael Bloomberg: my successor will keep NYC's bike infrastructure intact. "I don't think anybody would have the nerve to roll back the bicycle lanes," Bloomberg told reporters. "If they do, make sure you put their home addresses in your stories, so people will know where to go to express themselves." (Capital New York)

Meet the bicycle hackers of 1948. (Boing Boing)
Kate Hinds covers transportation for WNYC News.