Pop-Up Shops, Outdoor Movies Coming to Sandy-Ravaged Seaport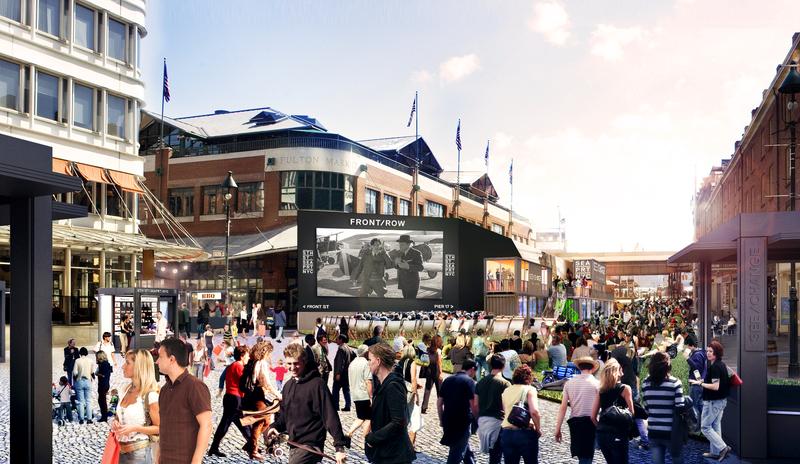 Manhattan's South Street Seaport — still recovering from Sandy — is getting a temporary face-lift. Pop-up stores, a beer garden, even  an outdoor film series, is planned for the area starting Memorial Day weekend.
The retail, dining and events will be on Fulton Street, where most businesses are still shuttered six months after Sandy. It means visitors will likely be shopping in front of boarded up storefronts.
The plan has the backing of Community Board 1 chair Catherine McVay Hughes. "This interim strategy is a good step to activate the area," she said.
McVay Hughes said the summer series — called See/Change — will increase foot traffic, encourage closed businesses to reopen and hasten the recovery.  
The program was organized by the Seaport's developer the Howard Hughes Corporation, which recently won approval to redevelop the area.
A rendering of the pop-up shops planned for Fulton Street./Courtesy of Howard Hughes Corporation