TN MOVING STORIES: Transpo News Links from Around the Web
Tuesday, May 07, 2013 - 07:50 AM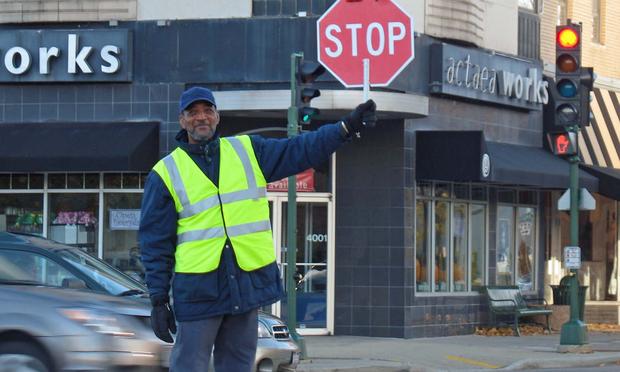 (Michael Newman/flickr)
TN MOVING STORIES is available by email. Signup here.
TOP STORIES ON TN:
NYC Gets First Bike Share Apps Before It Gets Bikes (link)
Bay Bridge Will Learn Its Fate on May 8th (link)
Top 20 Bike Cities Span Four Continents, But Not U.S.A (link)
SLIDESHOW: Truck Full of Overturned Hives? Call the Bee Team (link)
LINKS FROM ELSEWHERE:
The labor practices of Capital Bikeshare are being investigated by the feds. (Washington Post)
Taxi tech company Hailo: lawsuits are killing us. (Crain's New York)
In states that have texting-while-driving laws, fewer than one driver a day is pulled over for violating it. (USA Today)
You could be home by now: while cities like New York, Philadelphia, Boston and San Francisco are experiencing a housing boom near transit, the reverse is true in Chicago."The Chicago region is not making the most of transit-oriented development opportunities," said one expert. "Developers find it easier to in-fill in the other metro areas than in Chicago." (Chicago Tribune)
In a few months, container ships docking at California's major ports must shut off their diesel engines and use electricity for 50 percent of their visits — or face crippling fines. (AP via Recordnet)
Toronto's transit system may take over the city's ailing BIXI bike share program. (Toronto Star)
The feds are continuing their financial exit from G.M. (The Hill)
Despite a boom in ridership, Caltrain - San Francisco's commuter rail system -- is facing a fiscal crisis because it lacks a dedicated funding source. (SF Chronicle)
Police in one New Jersey town recreated the album cover of Abbey Road as part of a pedestrian awareness campaign. (NJ.com)
The new stadium for the San Francisco 49ers will have bike racks, lockers, and valet bike parking. But figuring out whether to add a bike lane is still under study -- to the tune of $56,500. (Mercury News)
Bike-curious New Yorkers can enroll in a class that's part education, part pep talk. Are we going to talk about being assertive? "Oh yeah. We're going to get into that."  (New York Times)

Today is Crossing Guard Appreciation Day in Illinois. (Active Transportation Alliance)

Kate Hinds covers transportation for WNYC News.