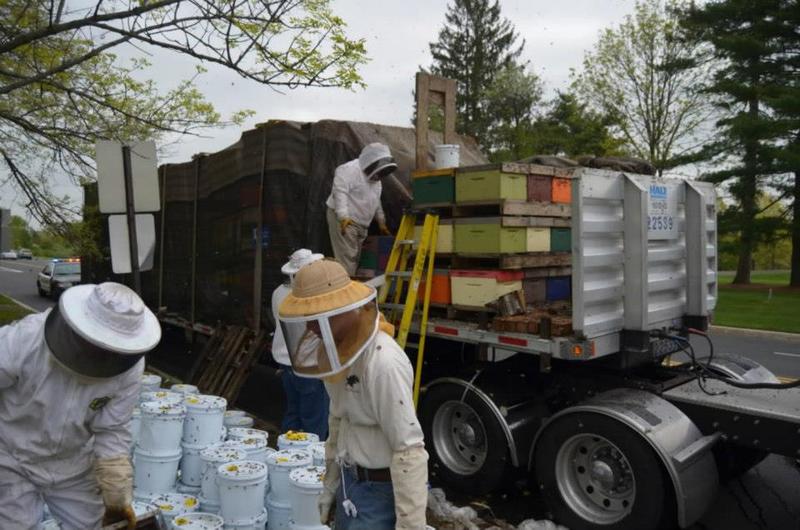 A truck transporting bees from Georgia to Maine ran into some trouble Monday in Basking Ridge, New Jersey, when the driver felt the load shift. It turned out about three dozen hives overturned.
Local police called in an area beekeeper, which led to a (reporter's note: forgive me — this will be the only one, I promise) buzz of activity. 
"So five of us from the Morris (County) branch descended," said Janet Katz, president of the New Jersey Beekeepers Association. (Full disclosure: she's also this reporter's aunt.) The group borrowed a ladder from the nearby Verizon headquarters and set about getting the hives back together and reloading them back on top of the truck.
One complicating factor: the truck was also transporting buckets of high-fructose corn syrup, which beekeepers use as food. And some of the de-hived bees welcomed the sugary mixture the way a frat boy greets a keg.
Which is to say enthusiastically.
"Most of the bees that died drowned in the sugar syrup on the highway," said Katz, who added that while thousands of bees didn't survive, the majority of the hives were able to be put back together. 
"It could have been a lot worse," said Katz. "It could have been sunny and warm, but it was overcast and about 53 degrees." In cooler weather, bees are less active.
But they did take advantage of their unplanned rest stop. 
Bees, explained Katz, don't defecate in their hives. So if you parked your car on North Maple Avenue, and you're wondering what all those yellow dots covering your car are?
Katz has the answer: "bee poop."
Check out a slideshow of the bee rescue below.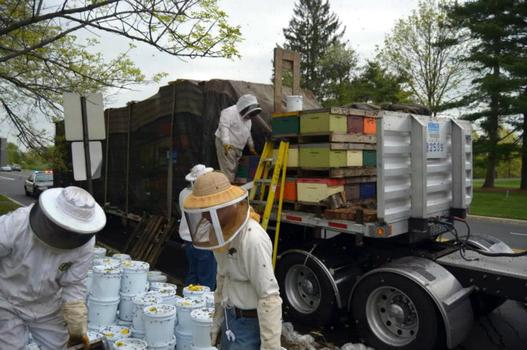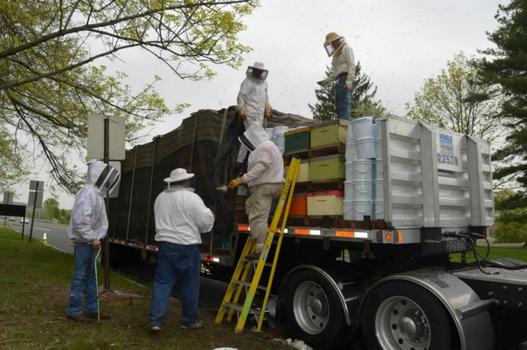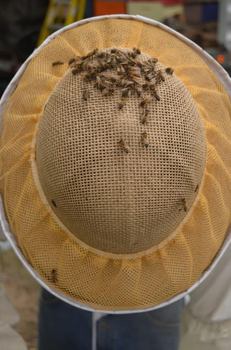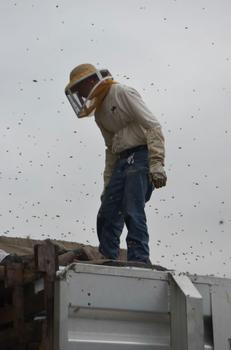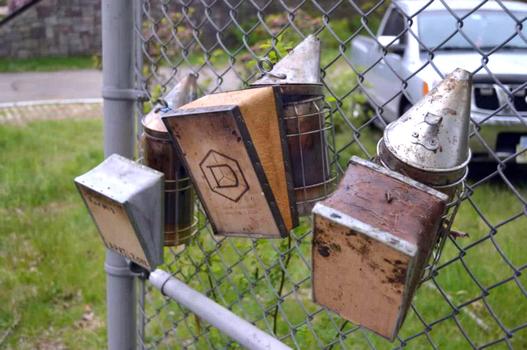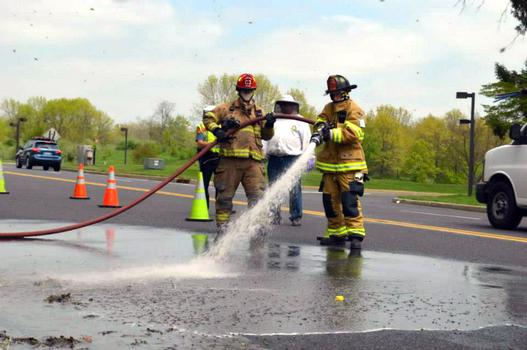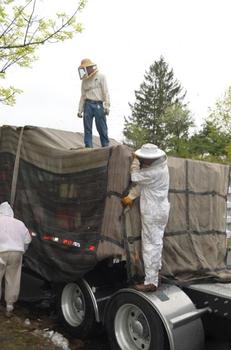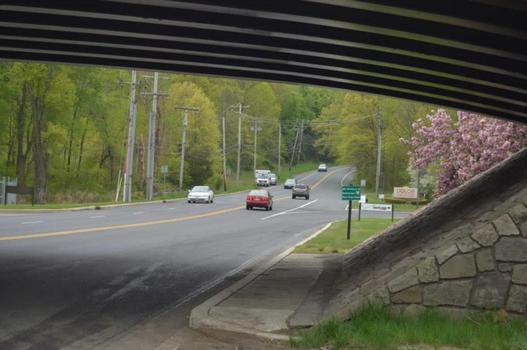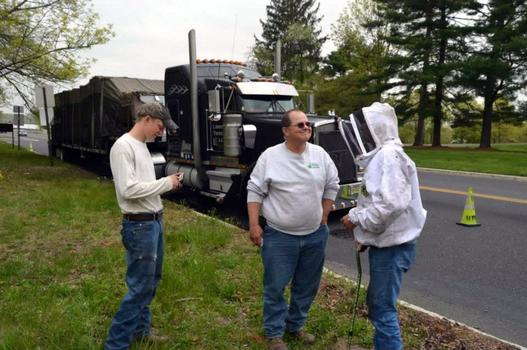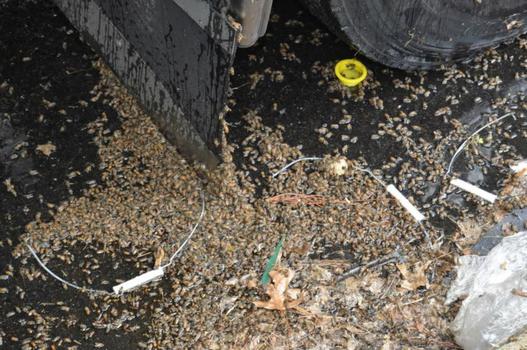 of