Soundcheck
Little Boots: Dark And Fizzy Dance Pop, In The Studio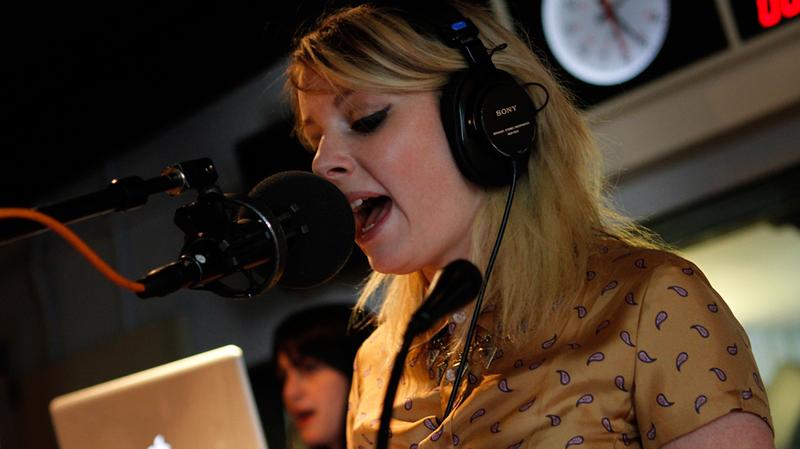 A few years back, British singer Victoria Hesketh seemed poised to be the next breakout dance pop star in the vein of Kylie Minogue or Robyn. Her debut as Little Boots, 2008's Hands, mixed euphoric choruses and fizzy synth hooks, and ultimately went gold in the U.K. and topped the BBC Sound of 2009 poll. But instead of riding that momentum to the next level, there was a four-year gap.
Now with her long-awaited follow-up, Nocturnes (out May 7), Little Boots finally looks to make good on that initial promise. In the process, she's also overhauled her sound, digging deeper into new influences such as Chicago House and implementing new electronic toys -- like the hand-held sequencer Tenori-on -- into her setup. 
Produced by DFA Records co-founder Tim Goldsworthy (who's recorded bands like Hercules & Love Affair, Cut Copy, and the Rapture), Nocturnes, and its single "Motorway," is darker and more melancholy. Still at the heart of her songs is the same commanding vocals and effortlessly catchy melodies that made Little Boots so winning in the first place.
Set List:
"Broken Record"
"Motorway"
"Confusion"
For more photos visit Soundcheck's Tumblr page.