Waiting for the Phone to Ring, 6 Months After the Storm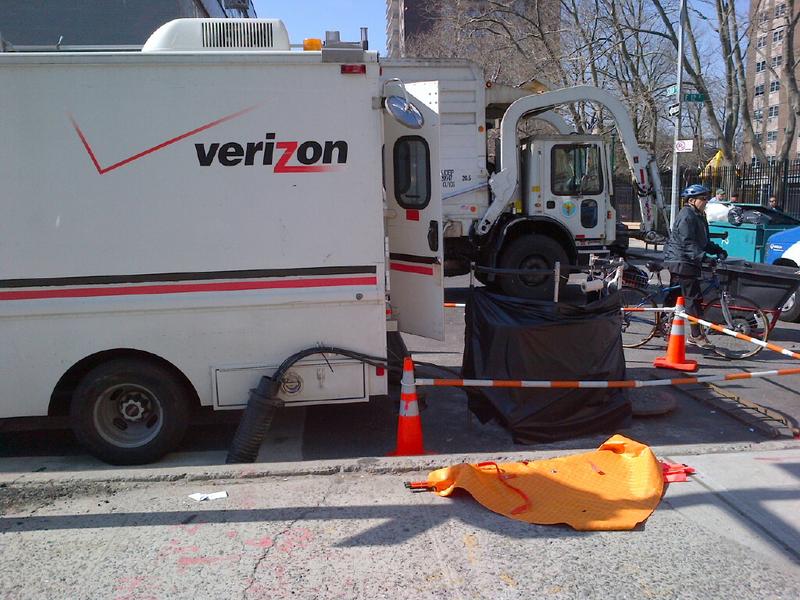 More than six months after Sandy, some New Yorkers are still waiting for their land line and internet service to come back.
Sandy's floodwaters corroded underground copper cables, knocking out service.
For months, Verizon told Nicholas Rowan of the East Village that he'd get a repair soon. But the date was postponed again and again.
"The main difficulty has been going without internet at home all these many months," he said.
Of 40 Verizon customers WNYC is tracking, 13 say their service has been restored. Twenty say they've cancelled the contract or switched to another provider.
Verizon says any remaining problems are probably because its workers can't get access to buildings.
MAP LAST UPDATED MAY 3, 2013
CORRECTION: An earlier version of this story mis-identified Nicholas Rowan as Nicholas Burnham.