Soundcheck
Caroline Shaw Talks Square Dancing, Bach, And Winning A Pulitzer Prize At 30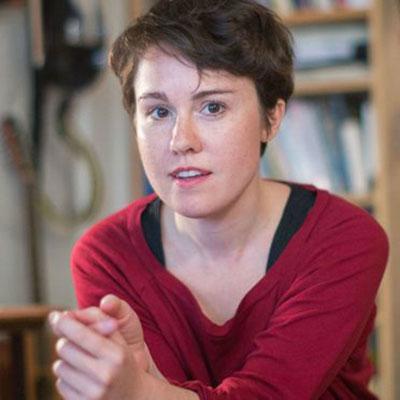 Caroline Shaw is a vocalist, violinist, and composer -- and now she can claim the title of the youngest winner of the Pulitzer Prize for music. Her winning piece, Partita, is a haunting blend of singing, avant-garde vocal effects, and spoken text. The four part suite takes inspiration from Bach -- whose solo violin pieces she played growing up -- as well as from the dance world. 
"When I first moved to New York, I spent a lot of time playing for dance classes around the city, and I became very tied to dance forms and structures in that way," she tells us. The second part of the Partita suite, the "Allemande," consists of square dancing calls that hark back to Shaw's fascination with dance, as well as her Southern roots. Caroline Shaw also discusses her next venture: The Knights String Orchestra will perform her arrangement of Stockhausen's Leo, in her words "a quirky, muscular little piece," at the Central Park Bandstand on June 25th. 
Listen to "Passacaglia" from Caroline Shaw's award-winning Partita.