TN MOVING STORIES: Transpo News Links from Around the Web
Friday, May 03, 2013 - 07:52 AM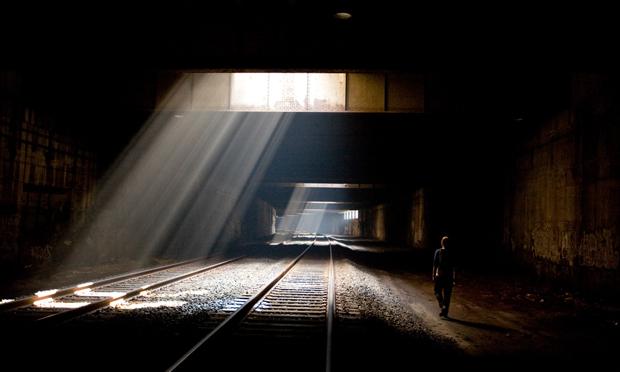 (Photograph by Steve Duncan)
TN MOVING STORIES is available by email. Signup here.
TOP STORIES ON TN:
NYC Mayoral Candidate Lhota Likes Bike Share, But the Racks, Notsomuch (link)
Maryland Officials to WMATA: You Can't Quit Silver Spring Transit Center (link)
Orlando Airport First to Automate I-94 Customs Form (link)
LINKS FROM ELSEWHERE:
As Amtrak's federal subsidy disappears, states must either pick up the cost -- or watch Amtrak shutter routes. "There is no bus service or airports nearby," said one Pennsylvania mayor. "It's just the train, and, quite frankly, we would be a ghost town without it." (New York Times)
More people now die of suicide than in car crashes. (New York Times)
California's high-speed rail authority is defending its bidding criteria for selecting the winner for its first construction contract, saying that the process held down prices and was handled properly. (Los Angeles Times)
Chicago's commuter rail may fold the cost of Wi-Fi access into monthly rail fare packages. (Sun-Times)
After decades of resistance, the New York town of Amherst is finally interested in public transit to Buffalo. (Buffalo News)
NYC Mayor Michael Bloomberg on the livery industry's legal machinations to block the city's e-hail pilot: These people are crazy. All they do is go to court. (via @DanaRubinstein)
Vermont raised its gas tax. (Burlington Free Press)
Ridership on L.A.'s Expo Line is steadily increasing -- and it doesn't seem to be impacting local bus use. (Neon Tommy)
Check out this superclip of the NYC subway in the 1970s and 1980s. (Gothamist; video)
Kate Hinds covers transportation for WNYC News.