Spire Raised to Top of One World Trade Center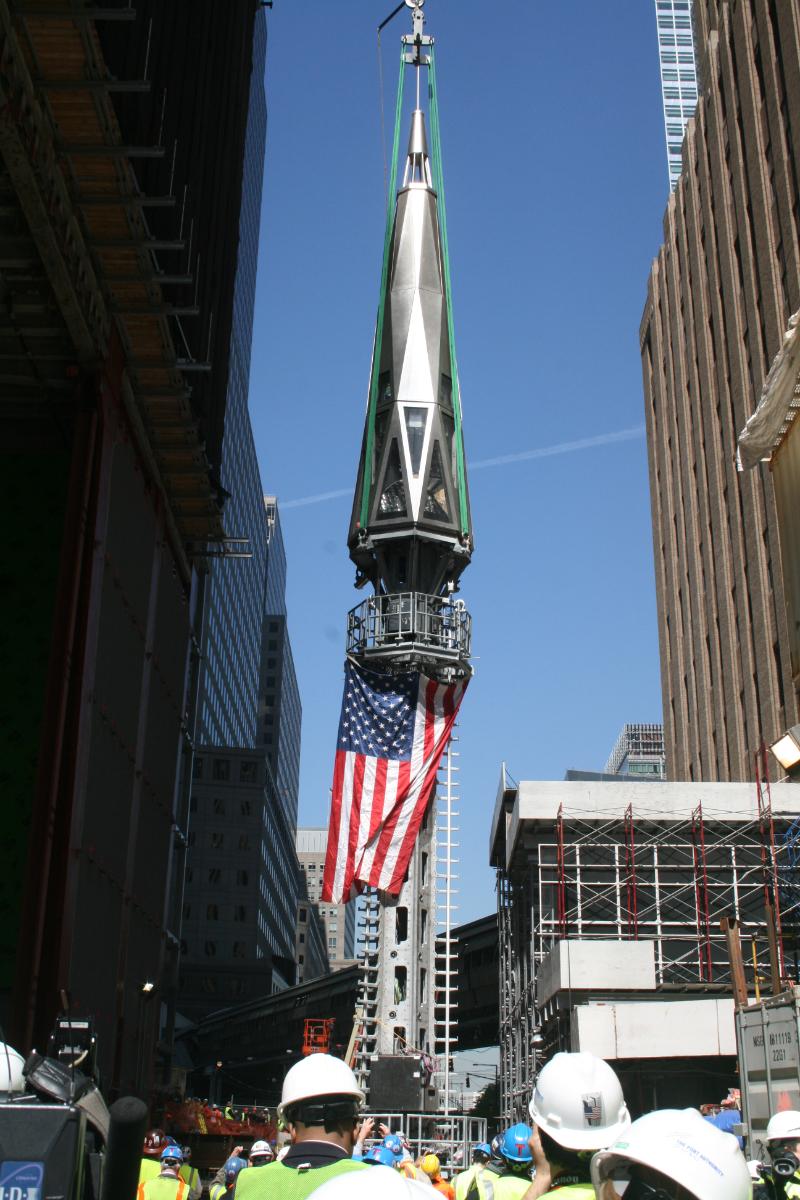 Building crews hoisted the last pieces of a 408-foot spire Thursday morning to the roof of One World Trade Center.
Once fully installed at a later date, the building will soar to a symbolic 1,776 feet high, making it the tallest structure in the Western Hemisphere.
Construction crews and onlookers stood in awe as the crane lifted the almost 22-ton U.S flag covered sections of the spire skyward.
"It's an exclamation point on the end of a wonderful journey," said Steven Plate, head of World Trade Construction. "It's truly something we can define as saying 'we're back, we did it better than we ever thought we could.'"
The spire will serve as a broadcast antenna for TV and radio channels, replacing the one that stood atop one of the twin towers before the September 11 attack.
Photo: The last piece of the spire is raised to the top of the World Trade Center in an emotional ceremony.(Reema Khrais/WNYC)