In Harm's Way: Remembering the Life of Alphonza Bryant III
Alphonza Bryant III, 17, had a lot to look forward to. There was his upcoming prom (he already had a white tuxedo picked out) and next month, he was graduating high school. In a class photo, he appears to be anticipating the occasion, wearing a cerulean blue cap and gown.
His mother, Jenaii van Doten, 46, stared lovingly at images spread across a table during a recent afternoon at the family's South Bronx apartment.
"He's got that smirk on and his little earring in his ear," she said. "He loved that. And his 2013 tassel."
But all that ended nearly two weeks ago when the popular senior who attended the Urban Assembly Bronx Studio for Writers and Artists was shot dead a few blocks from his home — with a bullet police believe wasn't meant for him.
Now that the funeral is over, van Doten said she's been wondering a lot about her son's final moments.
"When he fell down, what was he thinking?" she asked.  "I don't know if he was thinking he was going to die. … I asked the Medical Examiner. She can't tell me what he was thinking, but I did want to know — Did he eat? Was he hungry?"
The teen nicknamed BeeJay enjoyed skateboarding and dressing sharp. His love of fashion was well known, and it's why van Doten said she spoiled him with designer label jeans and other luxury duds. She opens the closet door in the room Alphonza shared with his younger brother to reveal a top shelf stacked with about two dozen pairs of Nike sneakers still in their boxes.
She pulls out an iridescent purple pair: "These are the Air Jordans, Retros," she said. "Size 12, he wore."
(Photo:Alphonza's mother, Jenaii van Doten, sits among photographs of her late soon in the family's Bronx apartment. Stan Gaz/WNYC)
Alphonza's mother said her son was also a ladies man. The discovery provided a brief moment of levity after he was killed when she had to explain to his friend's that only a few of them could go into the hospital room to say goodbye. "All of these girls started coming out of the woodwork —'No, I'm his girlfriend,' 'No I'm his girlfriend,'" van Doten recalled.
But she's also familiar with this kind of anguish; Alphonza's biological father, whose name he shares, was also shot and killed in the borough when he was nearly 4-years old.
"They died from the same thing," she said. "Same one bullet. Same main artery. And two different lifestyles." She said the elder Bryant dealt drugs at the time he was shot, while her son had only ever been arrested for graffiti and was already enrolled in college.
Alphonza's murder was mentioned by Mayor Michael Bloomberg this week when he used the shooting to bolster the argument in favor of the NYPD's stop-and-frisk tactic that's come under scrutiny. The mayor also criticized some in the media for not covering the young man's death.
On the corner of Fox and Home streets where Alphonza was killed, about two dozen teens milled around and lighted candles meant to honor their friend on a recent evening. Yusef King, 19, said the day it happened, Alphonza was standing outside the gate talking to a girl and a couple of strangers walked by. Not long after, the shooting began.
"When you hear gunshots you, like, run because bullets don't have a name so I just ducked behind a car," said King, still rattled. "I helped him but there wasn't much I could do." 
He was pronounced dead about 45 minutes later.
Now, van Doten says she'll place BeeJay's cap and gown in an empty seat at graduation, when she picks up his diploma this June. She has also offered to escort his prom date to the dance.
"I will shock the whole school," she said. "But I'm going to try to make that moment that somebody in the street took away from my son."
No arrests have been made in the case; police are still looking for two suspects.
WNYC is profiling the life of every child in the city killed by gunfire in our series In Harm's Way.
A MOTHER REFLECTS ONE YEAR LATER  
Describe your life since your child was killed.
My life is upside down. Nothing will ever be the same again. Sometimes I don't even sleep. The house is too quiet without him.
They try to get me to go to counseling but I have to do this alone. These doctors don't understand they're just book smart. Nothing can't fill that void…
What do you hope people remember the most about him?
Hope? Ha, it's a fact that people ARE remembering him DAILY by his jokes & laughter just him clowning around and especially his SMILE!! I have his friends that requested me on Facebook sending me messages about how they miss him and need to talk to him. There is one girl who had a cancer that was in remission and now it's back. So she explained to me that BeeJay (Alphonza's nickname) would always keep her calm and tell her she will be just fine and to pray. I know the person I raised had become a fine young man.
What has changed in your physical, mental and emotional world?
 Well I haven't gone back to work yet. It's like I'm lost. My marriage is yucky. I'm not feeling anyone around me except my two remaining children a handful of family members and a set of friends that you can count on one hand. That's just me. I have friends don't get me wrong but I just want my son.
 Is there a thought or thoughts you keep coming back to?
Yes, I think anyone can tell you that has been through something like this is that, the day replays itself in your head. I see it like it was yesterday. I can see me zooming in my car to the crime scene. I can see me at the hospital. I can see friends and family waiting while they cleaned him up like a few hours and then we talked to him and he was kinda warm, yet cool to the touch. Then there's the image from going to ID him…he looks really DEAD. The last fond replay in my head is BeeJay & my grandson Jaiden play-fighting on the sofa and I was holding BeeJay so Jaiden could hit him.
What hope do you have for yourself, family (and even city) in the year ahead?
That I can move forward with life, never forgetting my son at all and laugh instead of cry for him.
That Stop & Frisk remains a police tactic and that lawmakers will up the ante on possession and other gun related charges.
-Jenaii van Doten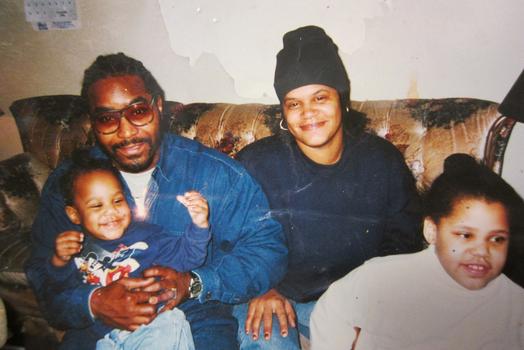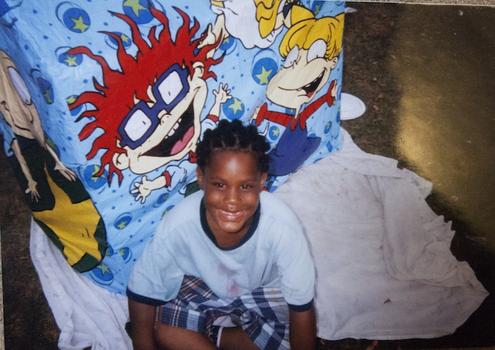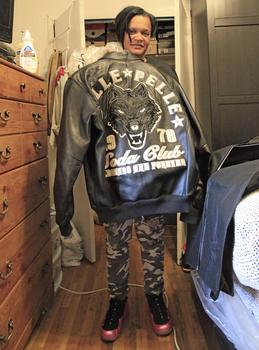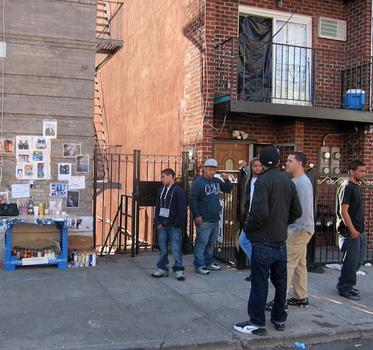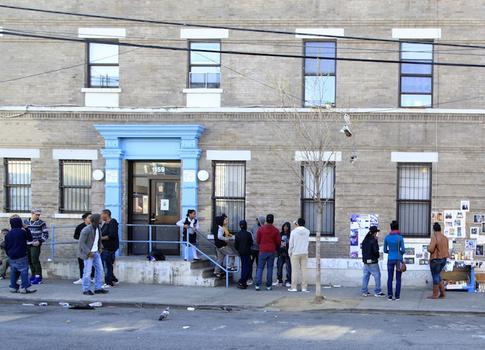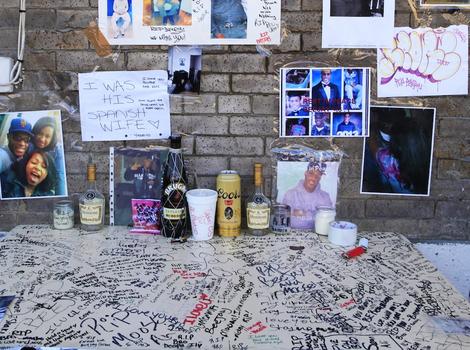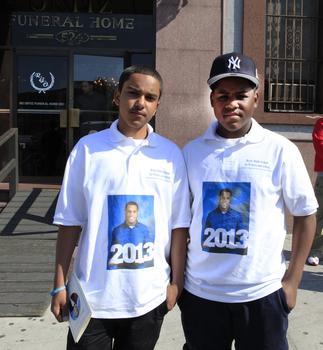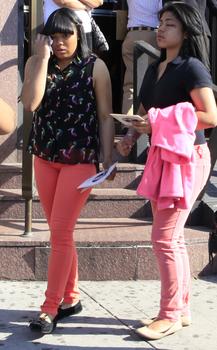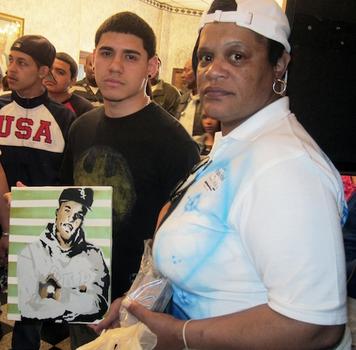 of