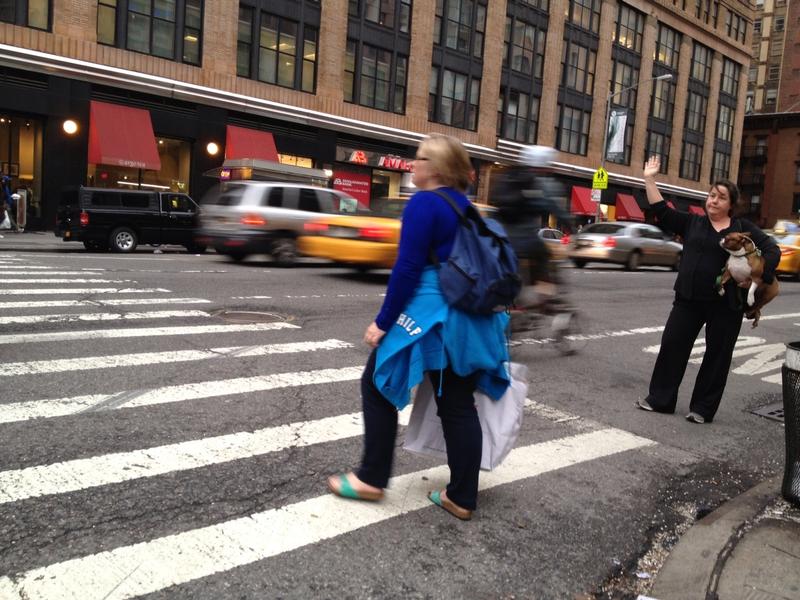 An appellate judge has issued a restraining order preventing New York's pilot yellow cab e-hail program from going forward.
Less than a week ago, another judge ruled the program could go ahead. And on Tuesday, Uber re-launched its taxi hail app in New York.
The city's oft-delayed e-hail pilot -- which would allow passengers to hail a yellow taxi using a smartphone app -- has been vigorously litigated by the livery car industry since the city approved it earlier this year.
The temporary restraining order is in effect until a full panel of Appellate Division judges reviews the appeal later on this month.
Attorney Randy Mastro, who represents the livery companies, said in a statement "we are very gratified by the appellate court's decision granting an emergency injunction. This faux 'pilot program' is so fundamentally flawed and illegal in so many respects that it had to be stopped. And now it once again has been. And for that we are extremely grateful."
On the other end of the emotional spectrum is New York City Taxi and Limousine head David Yassky, who was angrily tweeting just minutes after the news broke. "It is appalling that narrow commercial interests continue to try to block passengers from using the latest technology," he said in a statement. "You can't stop progress, and these obstructionists shouldn't be trying. We're confident this program will move forward."
Avik Kabessa of the Livery Roundtable and Ira Goldstein of the Black Car Assistance Corporation took exception to Yassky's description.
"From the day the TLC announced the 'e-hail' pilot we have been portrayed as anti-technology obstructionists," said the pair in a joint statement. "That has never been the case. This 'pilot' program silenced the voices of more than 35,000 livery, black car and luxury limousine operators and drivers; it ignored the City Charter and the Administrative Code. We went to court to fight not only for our industry but for our system of checks and balances. We are pleased and gratified the appellate court will allow us our day in court."
Read the justice's handwritten TRO below, as well as Randy Mastro's petition.