A Post-Sandy Answer to the Beachfront W.C.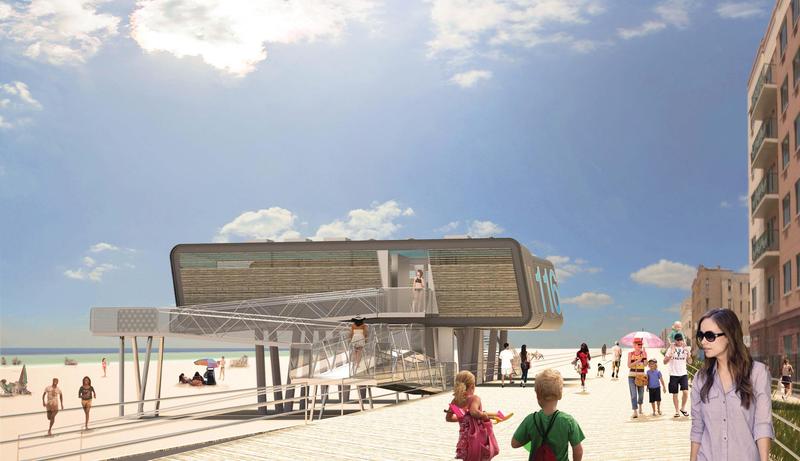 Visitors to many New York City beaches later this month will be met with an unusual sight: giant boxes held aloft on pillars and supports.
They are prefabricated replacements, made out of wood, metal and glass, for the nearly 40 restrooms, lifeguard stations and other beach structures that had been devastated by Sandy. Their height—as much as 16 feet above the sand, and at times placed above boardwalks—is intended to protect them against flooding.
"Any new structures that we make," said architect Jim Garrison, who designed the modules, "we have to position them in such as way that the water and the waves flow underneath them and don't destroy them in the event of another Sandy."
The height, though, has led to opposition by some Brighton Beach and Rockaway residents, who say the comfort stations will block their views. The structures are also headed to Coney Island and Staten Island beaches, and are expected to be in place by May 25th.