Soundcheck
The Fiery Strings of Brooklyn Rider, In The Studio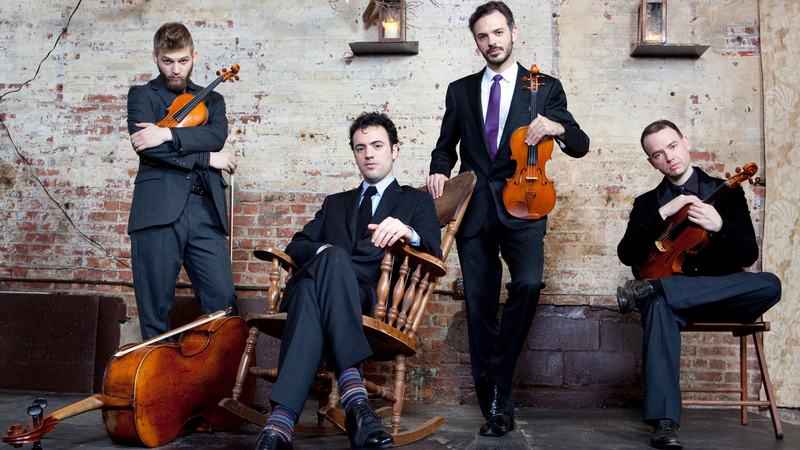 Our friends at NPR Music have credited Brooklyn Rider with "recreating the 300-year-old form of string quartet as a vital and creative 21st-century ensemble." The group is known for its multifaceted yet cohesive recordings and performances that combine a diverse collection of works by jazz pianist Vijay Iyer, singer-songwriter Gabriel Kahane, and Ludwig van Beethoven.
The title of Brooklyn Rider's sixth album, A Walking Fire, is taken from a poem by the 13th-century poet Rumi. "A Walking Fire" is also the title of the final movement of one of the pieces on the album, written by Brooklyn Rider violinist Colin Jacobsen, titled Three Miniatures For String Quartet. The album also includes works by the Russian composer and violinist Lev 'Ljova' Zhurbin and Bela Bartók.
Set List:
"A Walking Fire"
"The Muse"
"Love Potion Expired"
Check out video of Brooklyn Rider's WQXR Café Concert below.