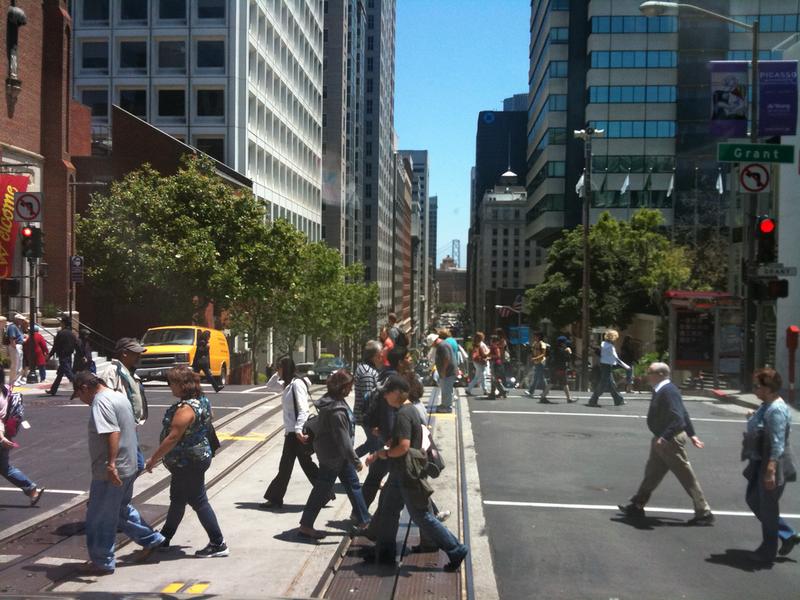 TN MOVING STORIES is available by email. Signup here.
TOP STORIES ON TN:
Meet Anthony Foxx, Young Transit-Loving Mayor, Employed by Bus Company, Tapped as U.S. Transpo Secretary (link)
Slideshow: NJ Transit's Hoboken Terminal, Six Months After Sandy (link)
A Fare Decrease? SF Area Bus Company Cancels Price Hike, Considers Lower Fares (link)
Interview: John Mica Argues for Airport Expansion Over "Shortsighted" Airline Objections (link)
NYC Deploys Agents to Police Bike Lanes Ahead of Bike Share Launch (link)
LINKS FROM ELSEWHERE:
Los Angeles transportation planners are focusing on the last mile. Because even the city's devoted transit riders will drive a mile rather than walk to a train station. (NPR)
Tweet of the day, from outgoing Transportation Secretary Ray LaHood: "Best job I ever had? This one." Plus: he likes his successor, Charlotte Mayor Anthony Foxx. (Link)
Using cell phone data, researchers are developing a new model for Abidjan's (Ivory Coast) bus system. (MIT Technology Review)
More often than not, Bay Area drivers who kill pedestrians face no serious consequences. (Bay Citizen; video)
Real-time train arrival and departure information is coming to the Miami-Dade Metrorail. (Miami Herald)
Thanks to new legislation, it's going to get easier for BART to ban unruly passengers. (SF Gate)
Minnesota's plan to reduce bike deaths involves boulevards in which bicyclists ride in the middle of the street. (MPR)
California's bullet train agency is facing a series of new regulatory and political problems that could jeopardize its July construction kickoff. (Los Angeles Times)
A Chicago-area bus company that caters to college students is hyper-vigilant about protecting its online reputation. As in "we will ban you for life if you pan us on Yelp. Also, we're suing over that Reddit discussion." (The Daily Dot)
Speaking of lawsuits: residents of an apartment building in the West Village are suing the city to stop construction of a bike share station. (New York Daily News)
Ah, the in-flight delight that is Skymall. If you've ever bought anything from this catalog, Marketplace wants to hear from you.
A suspicious device that temporarily closed Seattle's downtown transit tunnel Sunday night was actually a homemade -- and harmless -- "lightsaber." (KOMO)