Would-Be Homebuyers Inspect Repaired Basement, Mimosas in Hand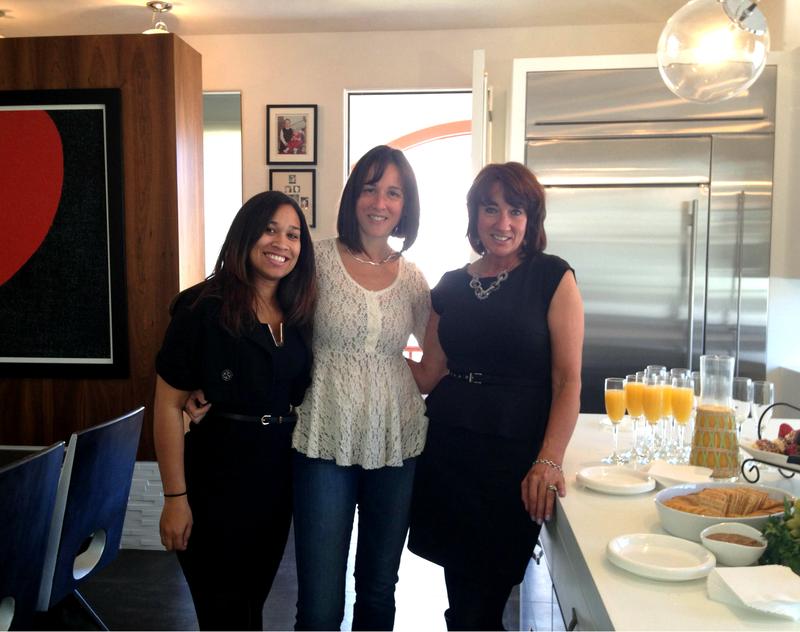 After a cataclysmic storm, each home that goes on the market is a test: Do people really want to live in a neighborhood vulnerable to storms? Knowing the dangers, will a buyer give the seller their asking price?
The home that's on sale on Beach 145th Street is testing the high end of that market. It's in Neponsit – an affluent neighborhood of large homes on large lots, all a short walk from the shore.
The house has three bedrooms, two subzero refrigerators, custom-made porcelain tiles (with radiant heat flooring) and a swimming pool. Asking price: $1.25 million.
As people arrived for an open house on a recent Sunday afternoon, they were offered mimosas and chocolate-covered strawberries, and then taken on a tour. Invariably, this tour included a visit below ground.
(Photo: Repaired electrical room in the basement. Ilya Marritz/WNYC)
"Just about everyone in Rockaway got water in their basement," said Barbara Ferguson, an associate broker with Rockaway Properties. "So this house did get water also in the basement. It was immediately cleaned. Treatment was done for mold remediation. And a new boiler installed, new hot water heater. New electric."
Today, the walls are brilliant white, and there's no trace of the chest-high floodwaters.
"It's proven that mankind wants to be around the ocean, it's a draw," said Jim Moriarty, who swung by the open house because he's thinking of trading up. Moriarty owns a smaller house and is looking for more space.
But there's a problem: "We had a good offer before Sandy hit. But now we're now trying to sell, offers come in about $100 thousand less," Moriarty said. "So the houses we want, the prices seem to be going higher. But the houses in the midscale are coming down."
Jed Kolko, an economist with Trulia, said there's not yet enough data to make generalizations about home values in the Rockaways. Perception, Kolko said, is key.
"In areas where people have now greater realization of the risk of another hurricane and flooding, we could see a permanent decline in home values," Kolko said. "But if people's perception of that risk doesn't change, we might actually see home prices rise because of the loss of housing stock."
As the open house was winding down, Nia Casilla, a broker associate got an email for a bid on a wrecked home on a 40x100-foot lot. She squealed with delight.
"It is a short sale. It is a distressed property, you're paying pretty much for the lot," Casilla said.
As for the house on 145th street, with the pool and two refrigerators. It hasn't sold yet, but there's an offer. And the reason it's for sale isn't that the owners are leaving town: they're doubling down on Rockaway, and building a bigger house nearby.