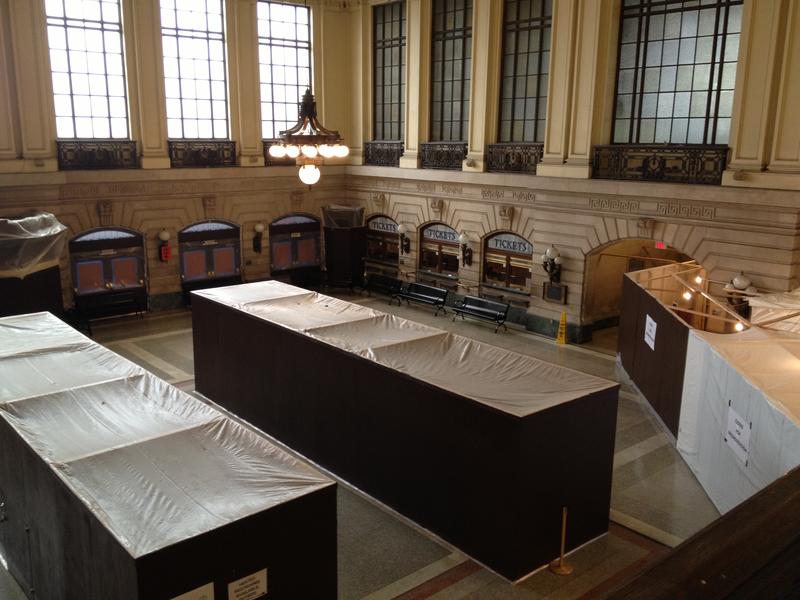 The 106-year-old Hoboken Terminal -- a nationally significant transit hub connecting tens of thousands of people a day to rail, bus, PATH trains and ferry service to Manhattan -- was immersed in five feet of Hudson River water during Sandy. The flood destroyed its heating system, buckled its floors, and knocked out power, but it was pressed back into service again in mid-November...only to be shuttered again in December when mold was discovered.
The waiting room reopened at the end of January. While much of it is still a construction zone, its Tiffany-manufactured stained glass is intact.
For more on the history of the Hoboken Terminal -- and to find out what films it has been featured in (you probably guessed On the Waterfront -- but did you know Three Days of the Condor? Funny Girl? Muppets Take Manhattan?) -- read this NJ Transit article here. To see its entry in the National Registry of Historic Places, go here.

And check out a slideshow of the terminal below.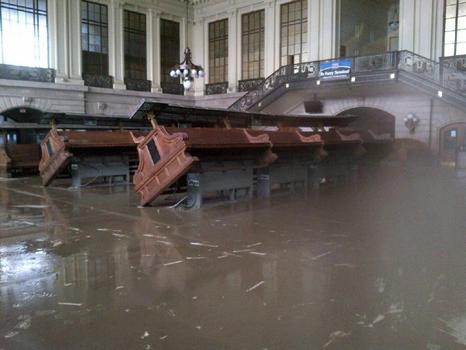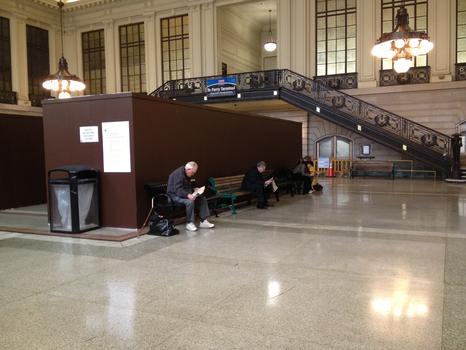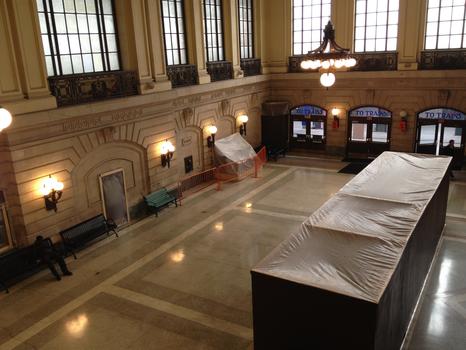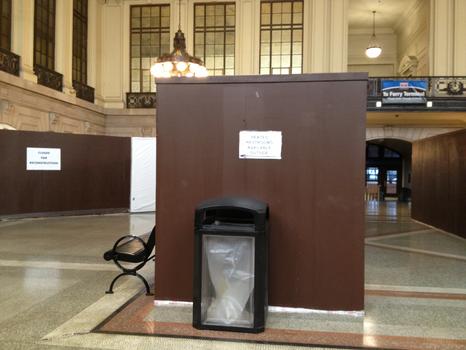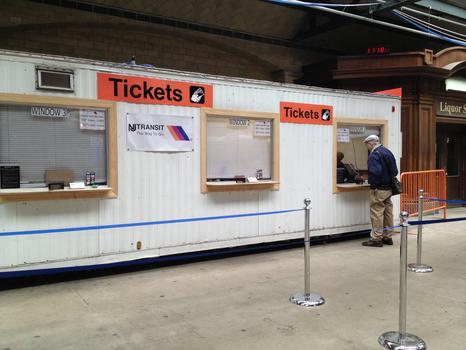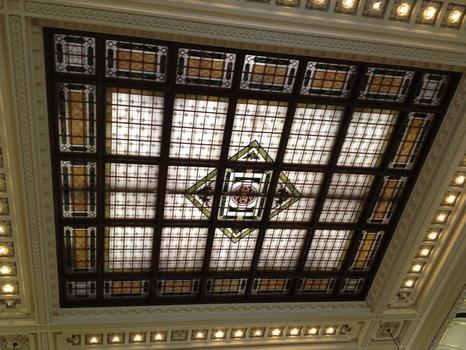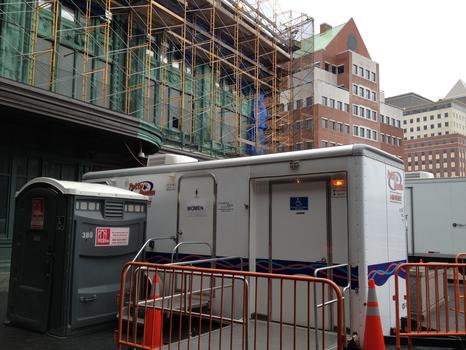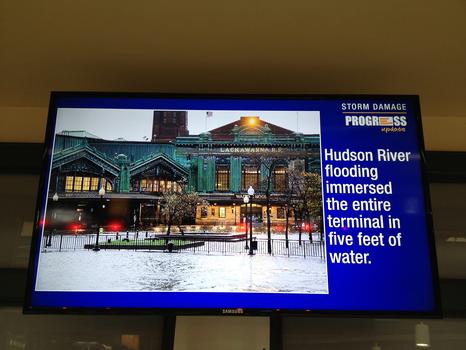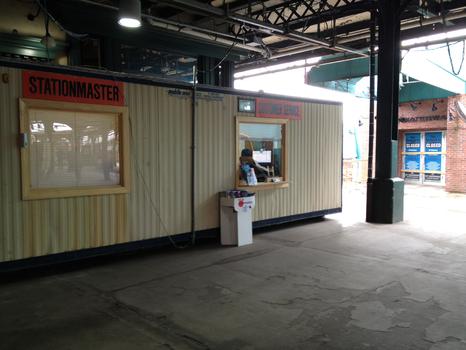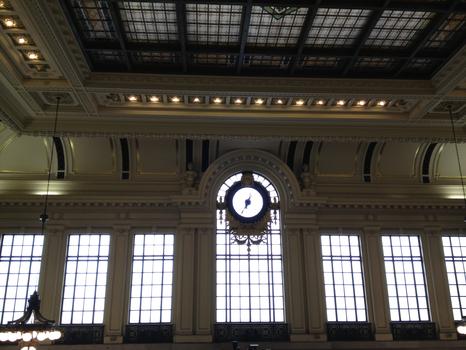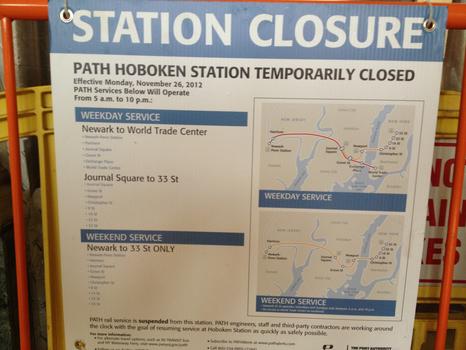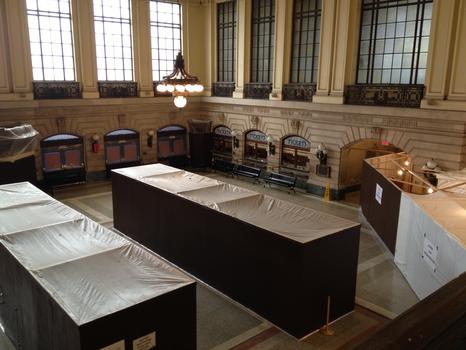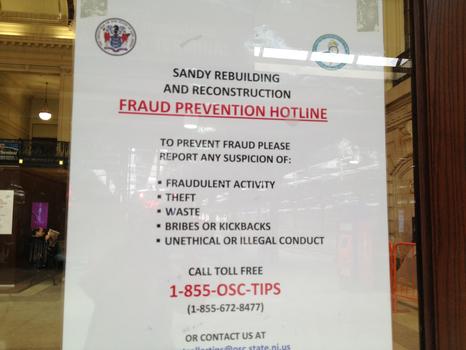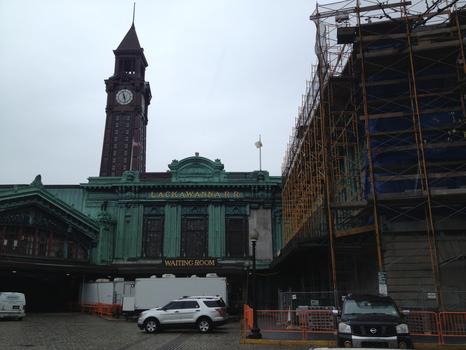 of