Transit, Park Woes Continue in the Rockaways, Six Months After Sandy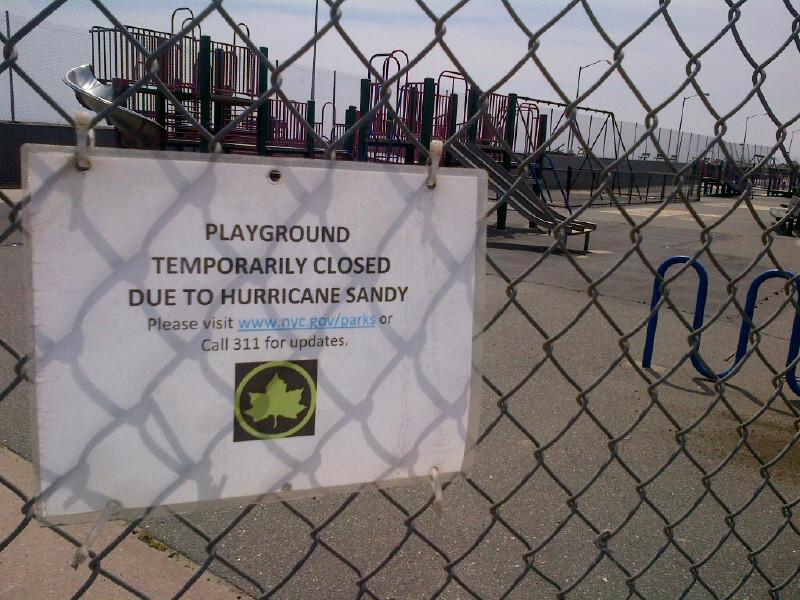 A lovely spring weekend warmed up the Rockaways, but residents acknowledged the six-month anniversary of Sandy's devastation with a list of ongoing challenges, large and small.
Irina Brooke, of Rockaway Beach, says her kids are getting stir crazy, without any boardwalk or playgrounds to release energy.
"I understand fixing the boardwalk is a very big, big job," said Brooke, as her 8-year-old son Joshua scootered up and down the sidewalk. "But in the playground, how much does it take to fix the swings and clean up a little?"
On a bench nearby, Barbara Chojnacki said the MTA buses are a poor substitute for the subway, which continues to be closed while the bridge over Broad Channel is repaired.
"The buses don't go so often, and they're overcrowded," Chojnacki said." Sometimes they don't stop they're so overcrowded. It happens every day, almost."
Even at 6am, she said, the buses are often filled, and her regular hour-plus commute each way into Manhattan now more typically takes about two hours each way.
MTA officials say they have increased the number of buses during rush hours, though that has been accompanied by a drop in the number of off-peak buses.