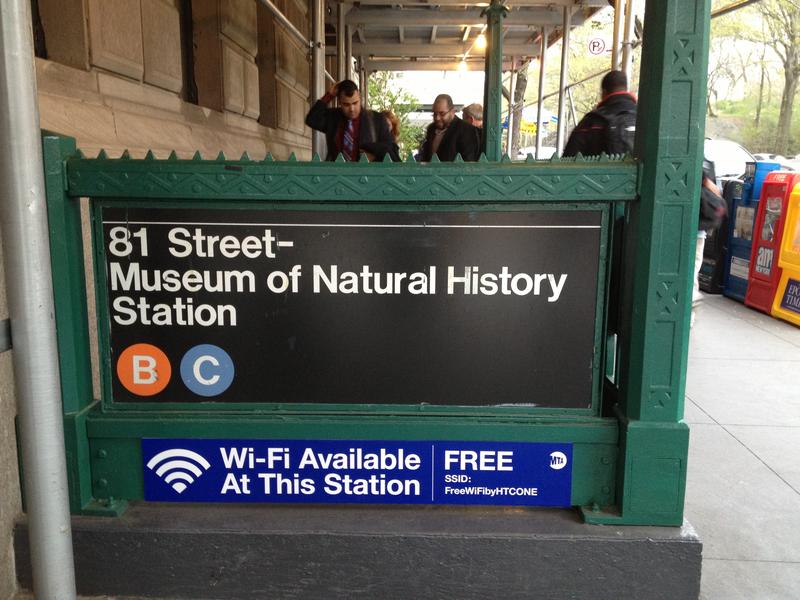 Subway riders can now call their mothers and surf the Web from 30 more stations, ranging from 14th to 96th Streets in Manhattan. The MTA expanded its underground wireless service today to a total of 36 stations, which serve an annual average ridership of 7 million customers per station.
WNYC created a map of the connected stations. Check it out below.
The authority plans to add wireless voice and data communication capability to 40 stations in East Midtown and Queens by early next year, including stations at Herald Square, Grand Central Terminal and Flushing-Main Street. The long-term plan is to bring wireless to all 277 underground stations by 2017.
The service brings Wi-Fi and phone connections to riders while they're inside a station but not while they're traveling between stations on a train.
The MTA said Sprint and Verizon will soon be joining AT&T and T-Mobile in giving their customers access to 3G and 4G phone service. The carriers, along with Transit Wireless, are paying the entire cost of the roughly $200 million project. The MTA expects to earn a minimum of $3.3 million a year from the system once it's built out.
Transit Wireless is subcontracting with Boingo Wireless to provide and manage the Wi-Fi connection. That service is free but Boingo could charge for it later. Subway customers using Wi-Fi in a station now see a 15-second video ad when they access the service.