After Months of Quiet, New York Aquarium Set to Make a Splash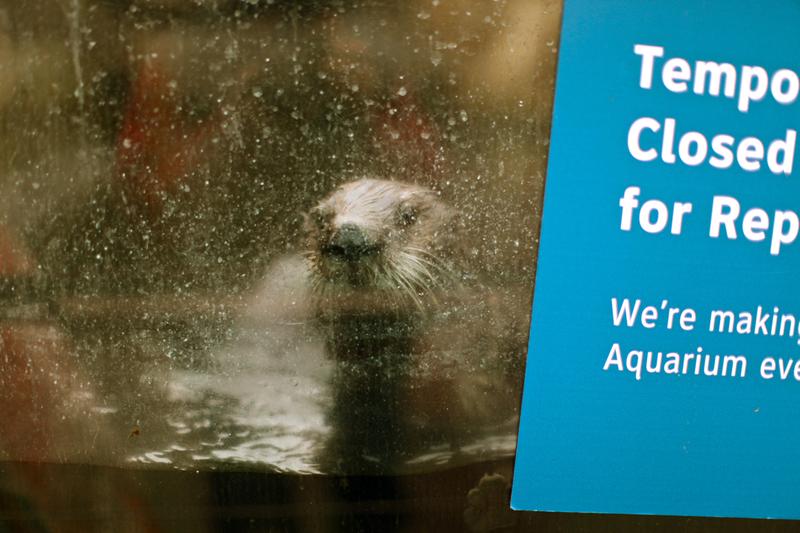 The sea lions can't wait.
After months with few visitors aside from their dedicated staff, the animals of the New York Aquarium seem to be looking forward to the May 25th reopening as much as the staff.
The Wildlife Conservation Society New York Aquarium has been shuttered since flooding from Sandy. There was a skeleton staff of 18 on duty the night of the storm; their job was to keep the animals safe. 
"We had prepared for flooding, but nothing like what happened," said Jon Dohlin, vice president of the Wildlife Conservation Society and director of the New York Aquarium.
"The immediate aftermath of the storm was that the aquarium was flooded to a depth of 3 to 4 feet across much of it and all the basements which contain much of the infrastructure were flooded out," he said.
As the storm hit, the staff struggled to stabilize the animals and assess the damage. 
Pacific walrus calf Mitik takes a bottle from Martha Hiatt at New York Aquarium (Julie Larsen Maher/Wildlife Conservation Society)
"It was really probably a day or two before there was any meaningful sleep going on [for the staff]. And then we went into a mode where we got everyone into 24-hour shifts. With the power out and the oxygen canisters that we had to support the exhibits, you really have to monitor that around the clock, you can't let it get too high or too low," Dohlin said.
But it wasn't long before Dohlin was thinking about getting the aquarium open again.
When the aquarium reopens on May 25, about half of the exhibits will be open, including a new amphitheater and the upper level of the Sea Cliffs exhibit that houses the marine mammals and penguins. 
The aquarium is the only Coney Island attraction that is open year round on the boardwalk and generates roughly $58 million of economic activity for the area.