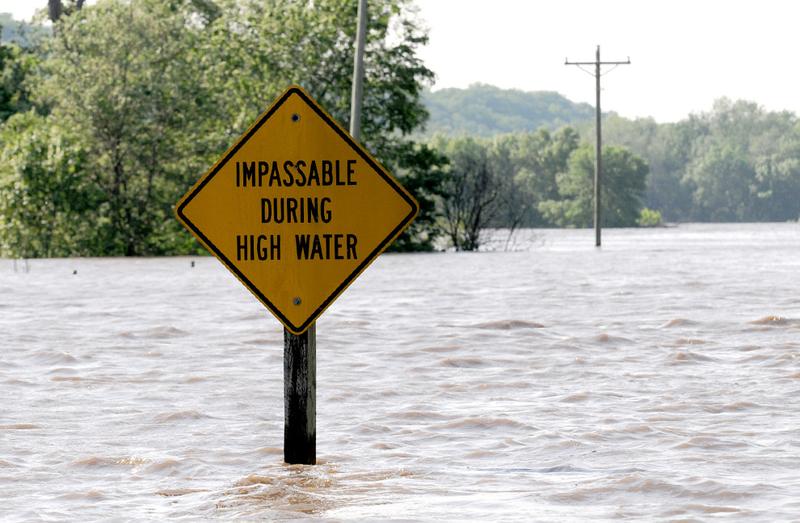 As the city of Boston has picks up the pieces from last weeks' bombings, and Texas struggles with droughts and the aftermath of explosions, the Midwest has been facing some of the worst flooding they've ever seen.
Near St. Louis, Missouri, 11 barges sank last week on the Mississippi River. In Grafton, Illinois, the Mississippi is more than 11 feet above flood stage. And in Grand Rapids, Michigan, people in office buildings have seen fish and ducks swimming by their windows.
Meanwhile, in Clarksville, Missouri, a small town without any levies, the damages are still being assessed.
Nathalie Pettus owns the Overlook Farm and Inns, which is located directly on the Mississippi River in Clarksville, Missouri.